Image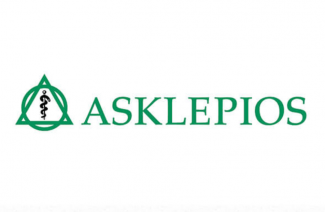 Image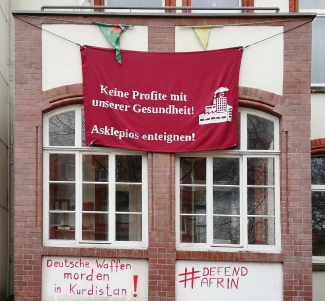 Summary
Asklepios Kliniken is a major hospital operator in Germany. Founded by billionaire Bernard Broermann in 1984 to capitalize on the privatization of government healthcare facilities, Akslepios recently expanded into the luxury hotel sector with the purchase of three Kempinski hotels. It has been the subject of multiple investigations for failing to provide services that it promised when it bought up hospitals at below market value. For example, at the end of 2019, Asklepios closed a children's ward in the small town of Parchim in Mecklenburg-Western Pomerania, obliging residents to travel 50 kilometers to get to the nearest medical facility. Goslar district in Lower Saxony sued Asklepios Kliniken for €20 million in 2019 for failing to guarantee inpatient and emergency care at the Clausthal-Zellerfeld hospital.
Products
Private hospitals, luxury hotels
Violation data for Asklepios Kliniken is still being gathered at this time.
Videos & Podcasts
CorpWatch Stories
Victoria Westphalen | CorpWatch | August 11, 2021
In mid-December 2020, Romana Knezevic, a nurse at the AK St. Georg hospital in Hamburg, Germany, gave an interview to Hamburg Journal on NDR television, over working conditions at the hospital. "The patients sometimes lie in their protective pants for hours," she said. "Patients die alone in their rooms."
Victoria Westphalen | CorpWatch | August 11, 2021
Mitte Dezember 2020 gab Romana Knezevic, Krankenschwester am AK St. Georg in Hamburg, dem Hamburg Journal im NDR-Fernsehen ein Interview über die Arbeitsbedingungen im Krankenhaus. "Die Patienten liegen manchmal stundenlang in ihren Schutzhosen", sagte sie. "Patienten sterben allein in ihren Zimmern."
Corporate Headquarters
Ruebenkamp 226, 22307 Hamburg, Germany
Most Recent Gross Revenue
Privately Held |
source
Most Recent Net Revenue
Privately Held |
source
Stock Exchange Tickers
Private Company
Subsidiaries
Note: Not a complete list.
Major Projects
PharmiWeb | July 9, 2020
Asklepios acquires 28,464,866 RHÖN shares as part of the voluntary public takeover offer. Together with the RHÖN founder, this gives Asklepios 92.58% of the voting rights. Kai Hankeln, CEO of the Asklepios Group: "Based on our strong, joint position, we will now break new ground for advanced medical care in Germany as partners".
CorpWatch is still gathering procurement data for Asklepios Kliniken at this time.