Image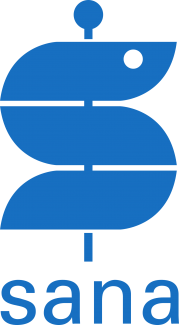 Image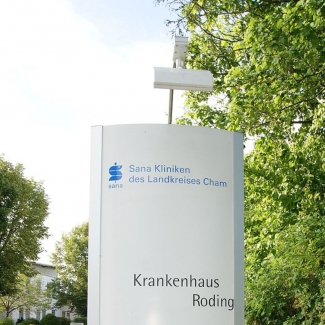 Summary
Sana Kliniken, one of Germany's largest private healthcare providers, has a long history of strikes, investigations and lawsuits. Sana has been sued, in many cases successfully, by family members of patients, who alleged medical malpractice after their family member died or suffered serious health issues following treatment in Sana facilities. Sana has faced countless criticisms and protests over being awarded privatized community hospital contracts in cities across Germany, from Düsseldorf to Ulm to Koblenz. The most evidence that privatization of health doesn't work has been seen at Sana clinics, with the company closing essential services like delivery rooms, laboratories and psychotherapy departments once they were no longer profitable.
Products
Acute, specialist and rehabilitation clinics and retirement homes
Violation data is still being gathered for Sana Kliniken SA at this time.
Videos & Podcasts
CorpWatch Stories
Paula Reisdorf | CorpWatch | October 24, 2022
For example, in Germany, Asklepios was accused of corporate greed after closing the children's ward of the Asklepios Clinic Parchim, obliging residents to travel 40 kilometres to the Schwerin Clinic, the nearest medical facility for children while Sana Kliniken was accused profit-seeking behavior after announcing it would be closing the radiology department in Düsseldorf.
Corporate Headquarters
Oskar-Messter-Straße 24, 85737, Ismaning, Germany
Most Recent Gross Revenue
$3.17 billion (2021) - p. 58 |
source
Most Recent Net Revenue
$706.11 million (2021) - p. 58 |
source
Major Shareholders
Sana Kliniken AG is a privately held company.
Major Projects
Ben Kurier | June 20, 2021
As early as June 6, the Mayor of Koblenz, David Langner (SPD), announced that he could well imagine a partial privatization of the Mittelrhein Community Clinic if certain conditions were met... In addition to the trade union ver.di, Komba has now also announced massive protests against the project.
Presse Portal | February 12, 2021
The negotiation between Ulm University Hospital and the private clinic group Sana about a takeover of the University and Rehabilitation Clinics Ulm (RKU), which has been going on for months, is causing a stir.
Jan Augustin | Lausitzer Rundschau | December 25, 2020
The Niederlausitz clinic will be mostly privatized. The Oberspreewald-Lausitz district council chose Sana Kliniken AG instead of the municipal CTK in Cottbus. This vote has been sharply criticized by the Verdi trade union.
Philipp Rose | NRZ | February 21, 2019
Numerous employees of Sana Kliniken, who are also members of the Verdi union, protest against the sale of further clinic shares before the upcoming council meeting on March 7th.
Scharf Links | December 11, 2018
"Today the employees of Sana Kliniken in Ostholstein are demonstrating in Eutin because they are afraid of what will happen to them after the sale of the hospitals in Eutin, Oldenburg, Middelburg and Fehmarn to the AMEOS hospital group.
Annic Völkel | Westdeutsche Zeitung | December 14, 2017
The Verdi union is asking the city council to reject the complete privatization of the Sana clinics.
Jonathan Sachse and Daniel Drepper | Nordbayern | February 25, 2017
Offenbach opened its new clinic in 2010, with construction costs calculated at 140 million euros. In 2013, the city sold it to the hospital group Sana for 1 euro. The damage to city and country: more than 435 million euros.
CorpWatch is still gathering procurement data for Sana Kliniken SA at this time.