Image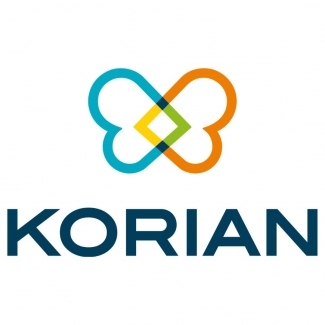 Image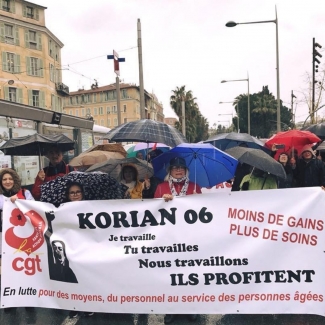 Summary
Korian is a private medical care company that was founded by Charles Ruggieri, a steel and real estate tycoon in 2003. It owns over 1,000 elder care and nursing homes, in Belgium, France, Germany, Italy, the Netherlands and Spain. The company has come under the spotlight for a number of deaths that have taken place at its facilities. In early 2017, there was a flu outbreak at a Korian-owned nursing home in Lyon, France, that resulted in the deaths of 13 people and infected 70 percent of the residents. In April 2019, five residents of another Korian-owned nursing home in Lherm, France, died from food poisoning, and 20 further were hospitalized. And in 2020, nearly a third of residents at a Korian nursing home north of Cannes died from coronavirus.
Products
Private nursing homes & clinics
Violation data on Korian is still being gathered at this time.
Videos & Podcasts
Books
Crazy dough but for whom? pandemic magic money by Olivier Petitjean and Maxime Combes (2022)
CorpWatch Stories
Paula Reisdorf | CorpWatch | October 24, 2022
The same is true in France, where Korian and Orpea are the two biggest operators of eldercare homes. Jean-Louis Touraine, vice-president of the French Hospital Federation, told the French Parliament that some 12,000 COVID-19-related deaths could have been avoided had private eldercare homes followed the same rules as public ones.
Paula Reisdorf | CorpWatch | May 2, 2022
Hermine Bideaux died of COVID-19 in April 2020 after being rushed to a hospital near the Korian Bel Air elder care home near Paris, France. Olivia Mokiejewski, her granddaughter, has since filed a manslaughter and endangerment lawsuit against Korian for Hermine's death, one of many lodged against the company.
Other Key Sources
Mirador's profile on Korian - Mirador is a project of the France-based NGO Research Group for an Alternative Economic Strategy (GRESEA), which monitors abuse carried out by the largest multinational corporations in France and the world.
Corporate Headquarters
21,23,25 Rue Balzac, 75008 Paris
Most Recent Gross Revenue
$4,209,000,000 (2020) |
source
Most Recent Net Revenue
$126,000,000 (2020) |
source
Stock Exchange Tickers
Euronext: Kori
Major Projects
Federica Mileo and Diana Mandia | NASDAQ | February 23, 2022
French care home group Korian (KORI) said on Wednesday it was aiming to become a mission-led company amid pressures following investigations into rival Orpea's (ORP) alleged mistreatment of elderly residents.
Les Echos | June 2, 2021
The operator of retirement homes and clinics Korian has confirmed that it has completed the acquisition of Ita Salud Mental, after obtaining the necessary regulatory and competition law authorizations.
Le Figaro | October 10, 2020
The number one European retirement home operator Korian will launch a capital increase of 400 million euros to afford the psychiatric operator Inicea and strengthen its activities dedicated to mental health, the company announced on Thursday.
CorpWatch is still gathering procurement data for Korian at this time.