Summary
Spire Healthcare is one of the UK's biggest private healthcare providers. It was involved in one of the sector's biggest scandals in UK history, when it was revealed that Spire surgeon Ian Patterson had subjecting more than 1,000 patients to unnecessary and damaging operations over the course of 14 years. According to an independent inquiry, various colleagues had been voicing concerns about the surgeon since 2003 within both Spire and the NHS but he wasn't suspended until 2011. Spire's total compensation paid to victims has now reached £50 million (US$ 61.45 million). Countless other similar cases, both of unnecessary surgery as well as medical negligence during surgery, have been brought against the British healthcare giant for years.
Products
Private healthcare services
| TOP OFFENCE GROUPS (GROUPS DEFINED) | PENALTY TOTAL | NUMBER OF CASES |
| --- | --- | --- |
| competition-related offences | £1,200,000 | 1 |
| employment-related offences | £55,320 | 1 |
| safety-related offences | £20,104 | 1 |
Total Penalties
£1,275,424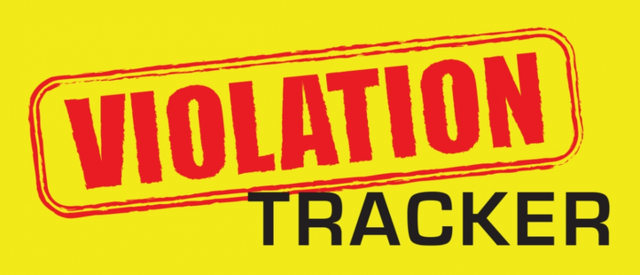 violationtracker.goodjobsfirst.org
Videos & Podcasts
CorpWatch Stories
Paula Reisdorf | CorpWatch | October 24, 2022
CorpWatch is publishing a guide to over a dozen of the worst companies profiting from healthcare privatization in Europe. Workers are being paid less, clinics are being shut, and worse yet: people's health is suffering and death rates are increasing to line the pockets of investors and top managers.
Corporate Headquarters
3 Dorset Rise, London EC4Y 8EN, UK
Most Recent Gross Revenue
$1.36 billion |
source
Most Recent Net Revenue
$10.94 million |
source
Stock Exchange Tickers
SPI:LSE
Tax Havens
& Evasion
Daniel Boffey | The Guardian | March 21, 2015
"Although Spire has been reconstituted during 2014 as a UK stock exchange-quoted company, it is still controlled by a Guernsey-based private equity operation, while Bio Products Laboratory Holdings is owned from the Cayman Islands by Bain Capital, another private equity fund."
Corporate Watch | March 17, 2012
Spire Healthcare, the UK's second largest private healthcare company, is channelling £65m a year through a Luxembourg subsidiary of Cinven, its private equity owner, almost wiping out its taxable UK earnings.
CorpWatch is still gathering procurement data on Spire Healthcare at this time.