Image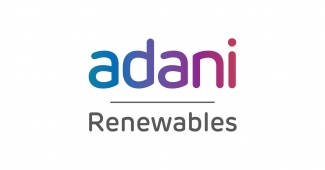 Image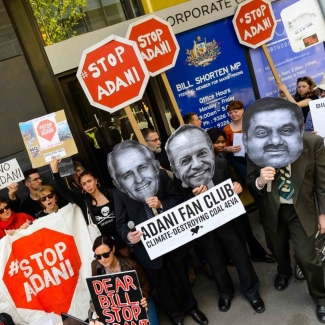 Summary
Adani Green Energy is the world's largest solar power developer. It is a subsidiary of the Adani Group - an energy, mining and infrastructure conglomerate that has come under repeated scrutiny for its continued expansion of its fossil fuel business notably over the Carmicheal coal mine in Queensland, Australia, that is sited on Aboriginal lands belonging to the Wangan and Jagalingou peoples. In India, Adani has also been criticized for its plans to mine for coal near elephant reserves in the Hasdeo Arand forests of Chhattisgarh state and the Mahan forests of Madhya Pradesh.

The parent company of Adani Green was the subject of a massive financial scandal in early 2023, when a report by Hindenburg Research accused company management of engaging in massive stock manipulation and accounting fraud. Notably, the Adani Group was shown to have used shares in Adani Green as collateral to obtain a multi-million loan for the Carmichael project.
 
Violation data is still being gathered for Adani Green Energy at this time.
Videos & Podcasts
CorpWatch Stories
CorpWatch | Tanya Mahadwar | January 26, 2021
Moments later, the 'Stop Adani' campaign released the following statement via Twitter: "Millions of Indian taxpayers who are watching the first game of the Indian cricket tour have a right to know that the State Bank of India is considering handing their taxes to a billionaire's climate-wrecking coal mine."
CorpWatch | Richard Smallteacher | November 26, 2014
Adani Enterprises has been offered a $1 billion loan by the State Bank of India to support a mega coal mining project in the Galilee basin in central Queensland, Australia. Environmentalists say that the accompanying industrialization is likely to severely impact the Great Barrier Reef, 400 kilometres away.
Corporate Headquarters
Adani House, Near Mithakhali Six Roads, Navrangpura, Ahmedabad, 380009
Most Recent Gross Revenue
$629 million (2022) |
source
Most Recent Net Revenue
$59.93 million (2022) |
source
Stock Exchange Tickers
BSE:541450; NSE: ADANIGREENEQ
Subsidiaries
Adani Solar USA LLC
Wardha Solar (Maharashtra) Pvt Ltd
Adani Green Energy (Australia) Pte Ltd
Major Funders
BankTrack's profile of Adani Group (parent company).
Netherlands-based BankTrack tracks the involvement of commercial banks in financing business sectors and specific activities with a negative impact on people and planet.
---
Tax Havens
& Evasion
Ravi Nair | Adani Watch | January 7, 2021
Most of the entities that have the bulk of their investments in Adani group companies are based out of tax havens such as Mauritius and Hong Kong. 
---
Major Projects
Sudip Kar-Gupta | Reuters | January 18, 2021
French oil and energy group Total (TOTF.PA) has agreed to buy a 20% minority stake in India's Adani Green Energy Limited (AGEL) from Adani Group, as Total builds up its presence in the renewable energy sector.
CorpWatch is still gathering procurement data on Adani Green Energy at this time.