Image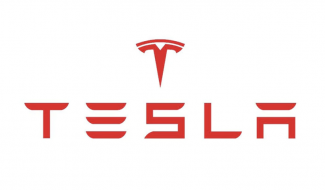 Image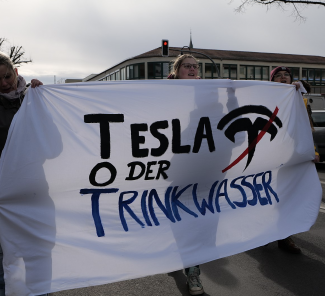 Summary
Car manufacturer Tesla makes electric cars in China, Germany and the U.S. The company has come under severe criticism for its "full self-driving" mode in its vehicles. Tesla vehicles have been involved in 273 crashes, of which six were fatal and five resulted in severe injuries, over a nine-month period between 2021 and 2022. Telsa's factories reported 10 times more safety violations than Nissan, despite the fact that Nissan built something like 10 times as many cars over the same time period.

Tesla has benefited from several billion dollars in government incentives such as a $1.3 billion tax break in Nevada. One of the most unsustainable components of a Tesla vehicle (and all electric cars) and power storage systems are the batteries, notably the use of cobalt, lithium and nickel, which are mined under horrific human rights conditions. The company buys cobalt from Glencore's copper mine in the Katanga region of the Democratic Republic of the Congo which is alleged to use child labor. It buys nickel from the Vale mine in Voisey's Bay in northern Labrador, Canada, which has long been opposed by the native Innu and Inuit people as well as from sites in China and Indonesia with serious environmental pollution problems.
 
| TOP 5 OFFENSE GROUPS (GROUPS DEFINED) | PENALTY TOTAL | NUMBER OF RECORDS |
| --- | --- | --- |
| financial offenses | $35,800,000 | 3 |
| government-contracting-related offenses | $29,820,000 | 2 |
| competition-related offenses | $14,350,890 | 2 |
| safety-related offenses | $7,703,616 | 39 |
| environment-related offenses | $1,915,500 | 8 |
(November 7, 2023)
Total Penalties
US$91,563,459 (November 7, 2023)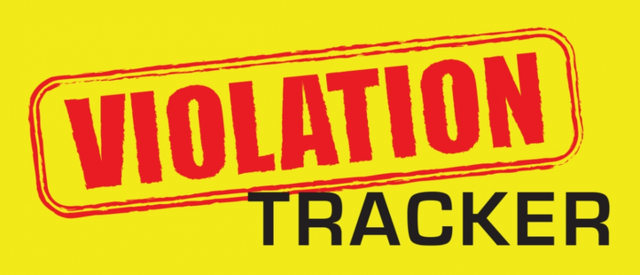 violationtracker.goodjobsfirst.org
Videos & Podcasts
Corporate Headquarters
3500 Deer Creek Rd, Palo Alto, CA 94304
Most Recent Gross Revenue
US$81.462 billion (2022) |
source
Most Recent Net Revenue
US$12.583 billion (2022) |
source
Stock Exchange Tickers
NASDAQ: TSLA
Major Shareholders
Click here for the latest data.
---
Political Influence
Open Secrets - Tracks corporate lobbying of US politicians.
Image

OpenSecrets.org Profile of Tesla
Cecilia Jamasmie | Mining.com | March 2, 2023
Tesla executives met last month with Chilean authorities, including the ministers of foreign affairs and mining, as well as representatives for the country's development agency Corfo, as the electric cars maker redoubles efforts to secure supplies of battery metals, particularly lithium.
Akash Sriram | Reuters | August 9, 2022
Tesla Inc (TSLA.O) is lobbying the Ontario government as part of an effort to set up an "advanced manufacturing facility" in Canada, a filing by the electric-vehicle maker to the province's Office of the Integrity Commissioner showed.
---
Major Projects
Carolina Kyllmann | Clean Energy Wire | July 26, 2023
U.S. car manufacturer Tesla will have to revise its plans to expand its gigafactory for electric cars in the German state of Brandenburg over concerns the new buildings would be partly located in water protection zones, newspaper Tagesspiegel reported.
Brett Wilkins | Common Dreams | February 16, 2023
Electric automaker Tesla on Thursday announced it is recalling more than 362,000 vehicles due to their full self-driving software's potential crash risk, adding to the woes of billionaire CEO Elon Musk, whose recently acquired Twitter is beset by operational and financial troubles.
Simon Alvarez | Teslarati | February 2, 2023
While testifying on Wednesday, Sam Teller, Elon Musk's former chief of staff, stated that the Tesla CEO had a "handshake deal" with representatives from the Saudi Arabia Public Investment Fund before the infamous "funding secured" tweet was posted on Twitter. Teller had worked closely with Musk from 2014 to 2019. 
Doug Bailey | The Business of Business | May 3, 2022
Certainly to the layman, the Tesla/SolarCity deal seems fraught with familial conflicts, secret negotiations, bad faith communications, and deceptive practices. SolarCity, after all, was founded by Musk's cousins.
Nico Hecht | RBB 24 | March 25, 2022
After the opening of the Tesla factory in Grünheide (Oder-Spree), the dispute over the approval of the plant enters a new round. The Brandenburg Green Liga and Nabu have lodged an objection to the permit with the State Office for the Environment.
Rory Carroll | The Guardian | July 3, 2018
One complaint is that tax credits given to Tesla – and to a lesser extent other tech companies – deplete public services, resulting in potholed roads, overcrowded schools and insufficient affordable housing. The other is that the tech worker influx has sent rents rocketing, tipping residents on fixed incomes, especially seniors, into penury.
Tax Havens
& Evasion
Alfie Habershon | Asia Financial | October 15, 2022
China gave Tesla tax breaks for two of its models after Elon Musk recommended that China should "figure out a special administrative zone for Taiwan," Taiwan News reported.
Ariel Zilber | New York Post | May 5, 2022
...But the fact that Tesla shares were worth less when Musk sold them compared to when he first bought them means that the world's richest person could get a tax break of between $400 million and $700 million, CNN reported on Thursday.
Business Standard | February 16, 2022
Tesla Inc. would need to commit to sourcing at least $500 million of auto components from India for the electric carmaker's request for an import tax cut on its vehicles to be considered, a person familiar with the government's thinking said.
Robert Frank | CNBC | November 7, 2021
Tesla CEO Elon Musk faces a tax bill of more than $15 billion in the coming months on stock options, making a sale of his Tesla stock this year likely regardless of the Twitter vote.
Jesse Eisinger, Jeff Ernsthausen & Paul Kiel | ProPublica | June 8, 2021
ProPublica has obtained a vast cache of IRS information showing how billionaires like Jeff Bezos, Elon Musk and Warren Buffett pay little in income tax compared to their massive wealth — sometimes, even nothing.
Royalesq | January 7, 2021
To date, the Musk Foundation has donated over $260 Million – most of it attributed to Tesla stock donated by Elon Musk. In other words, Elon Musk has legally and presumably, gladly, reduced his taxable income/assets by over $200 million.
Bob Sechler | Transport Topics | July 15, 2020
The tax breaks are worth a minimum of about $14 million over 10 years if the company invests $1.1 billion in the area.
Michelle Toh & Serenitie Wang | CNN | September 2, 2019
The tax break was announced the same day Musk met with Chinese Transport Minister Li Xiaopeng, according to a statement posted on social media by the Transport Ministry.
Ted Sickinger | The Oregonian | October 11, 2018
The state of Oregon has clawed back $13 million from SolarCity and its accountant after investigators determined the cost of 14 commercial-scale solar projects had been inflated more than 100 percent to qualify for higher state tax credits.
Greg LeRoy & Maryann Feldman | The Guardian | July 3, 2018
First, the too-many-eggs problem: hi-tech firms are prominent among recent tax-break "megadeals" awarded by cities and states. Tesla's battery factory ($1.3bn from Nevada), Foxconn's display-screen plant in Wisconsin ($4.8bn) and Apple's data centre in Iowa ($214m) are typical.
Sandra Chereb | Scientific American | September 12, 2014
Nevada Governor Brian Sandoval signed a package of bills on Thursday to provide $1.3 billion in tax breaks and other incentives for Tesla Motors, putting a bow on the deal for the electric car company to build a massive factory in the state. 
Brandon Turkus | Auto Blog | December 18, 2013
Tesla Motors' plans to expand just got a big boost, as the state of California has announced it will give the Palo Alto-based company a $34.7 million tax break to increase its production capacity.
Major Procurement Contracts
CorpWatch is still gathering procurement data on Tesla at this time.