Électricité de France (EDF Group)
Image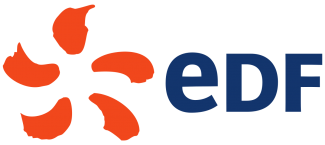 Image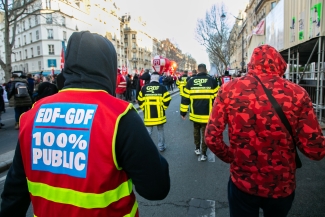 Summary
Électricité de France (EDF Group) is a state-owned energy company that was renationalized in 2023 after a partial privatization in 2005. Nuclear power made up 76 percent of its 2022 energy production and it was one of the three largest gas emitters in the European Union in 2021. The company is currently building the world's largest nuclear plant in India despite widespread community opposition. The safety of its nuclear plants has often been a topic of controversy as a result of reported leaks, sealing failures, and insufficient monitoring of subcontractors. In order to make the burial of nuclear waste more "socially acceptable" in Meuse and Haute-Marne in eastern France, EDF reportedly spent €340 million (US$363 million).

The company has also been heavily criticized over the impact of the hydroelectric dams that it has built such as the Nam Theun II project on a tributary of the Mekong River in Laos, and for a proposed dam at Mphanda Nkuwa on the Zambezi river in Mozambique. Communities in Brazil successfully defeated EDF's proposed São Luiz do Tapajós dam in 2016.
 
Violation data is still being gathered for Électricité de France at this time.
Videos & Podcasts
CorpWatch Stories
Paula Reisdorf | CorpWatch | June 21, 2023
The Isthmus of Tehuantepec is one of the windiest locations in the world. Located in Oaxaca state, México, it has been historically famous as the shortest distance between the Atlantic and Pacific oceans. Today it is also the location of major conflict between Indigenous communities and wind energy companies.
Other Key Sources
Business and Human Rights Resource Centre's profile on EDF Group - UK-based Business and Human Rights Resource Centre is an NGO that employs researchers on five continents who work with activists, companies and governments alike to advance human rights in business by eradicating abuse.
Mirador's profile on EDF Group - Mirador is a project of the Belgium-based NGO Research Group for an Alternative Economic Strategy (GRESEA), which monitors abuse carried out by the largest multinational corporations in Belgium and the world.
We Own It's profile on EDF Energy (UK subsidiary) - We Own It is a UK-based NGO that campaigns against privatization and for the public ownership of services like energy, health, schools and water.
Corporate Headquarters
Coeur Defense-Tower B 100 Esplanade du General de Gaulle Paris, 92 932 France
Most Recent Gross Revenue
€143.5 billion (US$153.3 billion) (2022) |
source
Most Recent Net Revenue
-€17.9 billion (-US$19.1 billion) (2022) |
source
Stock Exchange Tickers
EPA:EDF
Major Funders
BankTrack's profile of EDF Group.
Netherlands-based BankTrack tracks the involvement of commercial banks in financing business sectors and specific activities with a negative impact on people and planet.
---
Major Shareholders
EDF Group is wholly owned by the French state.
---
Political Influence
Open Secrets - Tracks corporate lobbying of US politicians.
Image

OpenSecrets.org Profile of EDF Group
Inès Cussac | Capital | April 6, 2023
Jean-Bernard Lévy, former CEO of EDF, allegedly committed an offense relating to embezzlement in the context of the renationalization of EDF. 
Marion Deye | L'Informé | October 25, 2022
Proposed by Emmanuel Macron, Luc Rémont will take his oral test this Wednesday, October 26 at the National Assembly. L'Informé reveals his answers to the elected officials.
Nikerson Perdius | France TV Info | December 1, 2021
The courts are currently investigating a case of alleged corruption and favoritism regarding public contracts awarded by the company EDF Guyane. Two executives and business leaders are concerned.
James Thomas | Global Investigations Review | September 20, 2019
A French court has sentenced a former procurement manager at energy company EDF to five years in prison and a €100,000 fine for bribery and market rigging, in a case linked to three of the country's CJIPs.
Le Parisien | July 9, 2019
Up to five years in prison were requested late Monday evening, after seven hours of indictment, before the Nanterre court (Hauts-de-Seine) against around forty defendants, most of whom were prosecuted for having participated in a vast system of corruption and rigged markets set up by an EDF executive.
Observatoire des Multinationales | June 22, 2017
The Network for Nuclear Phase-out criticizes in particular the pressures exerted on the Nuclear Safety Agency (ASN), to the extent that the approval of the EPR vessel is presented as vital for the very survival of the French nuclear industry.
Olivier Petitjean | Observatoire des Multinationales | January 30, 2017
From the outset, the companies most directly concerned – Areva and EDF – did everything they could to avoid finding themselves overwhelmed. They obtained broad representation at all levels: in the steering committee, where Anne Lauvergeon, then boss of Areva, sits, on the national council for the debate on the energy transition, in the list of official experts, and in the debates in region.
Observatoire des Multinationales | November 2, 2016
Mediapart tells how two of these inspectors found themselves burned out due to pressure and threats from EDF, with the support of ASN management. 
Olivier Petitjean | Observatoire des Multinationales | June 16, 2016
According to a letter revealed by British environmental organizations, the French group EDF - which readily presents itself as the champion of carbon-free energy - did not hesitate to intervene with the Northumberland authorities to authorize a giant coal mining project.
Arthur Neslen & Rob Evans | The Guardian | March 5, 2015
Five out of the UK's nine-strong delegation in Brussels work for companies that are responsible for large-scale emissions, including coal power plant operators RWE, EDF and E.ON. The remaining members of the British delegation are civil servants.
Tax Havens
& Evasion
Joe Stanley-Smith | International Tax Review | July 27, 2015
The European Commission (EC) has ordered France to recover €1.37 billion ($1.50 billion) from Électricité de France (EDF), the energy company, for tax breaks given to the company in 1997.
Olivier Petitjean | Observatoire des Multinationales | February 16, 2015
After it was revealed last December that EDF had several subsidiaries in countries considered tax havens, the French government, an 84% shareholder in the company, sent a letter to EDF management to demand clarification of the situation.
BFMTV | September 12, 2014
The public company allegedly avoided paying several million euros by practicing tax optimization by using reinsurance subsidiaries in Ireland and Luxembourg, according to France 2.
Reuters | January 23, 2013
Big French companies, including part state-owned EDF, GDF Suez and Thales, are increasingly using holdings in the Netherlands to reduce taxation, Dutch paper Het Financieele Dagblad reported on Wednesday, citing its own research.
---
Major Projects
Notes from Poland | June 29, 2022
French power utility EDF has signed cooperation agreements with five Polish firms as part of its efforts to become a strategic partner in the development of Poland's first nuclear plants. It has also revealed that the French government is supporting its involvement, including in securing financing.
Economic Times | April 23, 2021
French energy group EDF took Friday a key step towards helping to build the world's biggest nuclear power plant in India, a project blocked for years by nuclear events and local opposition.
Jillian Ambrose | The Telegraph | July 18, 2017
Households could end up paying £50bn to support the new Hinkley Point C nuclear project in Somerset, according to government figures, more than eight times the 2013 estimate.
Adam Vaughan | The Guardian | July 3, 2017
The UK's first nuclear power station for more than two decades is at least £1.5bn over budget and could be completed 15 months behind schedule, its developer has admitted.
Emmanuel Riondé | Observatoire des Multinationales | July 10, 2015
This is a promising innovation: equipping building windows with a photovoltaic filter that looks like smoked glass, which can produce electricity. Enough to make buildings more autonomous and encourage the development of renewable energies. Problem: EDF has decided to cease the activity of its subsidiary, Nexcis, which developed the technology.
Rachel Knaebel | Observatoire des Multinationales | October 16, 2014
EDF, the world's leading nuclear producer, defends nuclear power as the "pivot to competitive, safe and CO2-free electricity production." What the group is careful not to emphasize in its official communication is that it is also investing almost everywhere in the world in another source of energy – coal.
Olivier Petitjean | Observatoire des Multinationales | April 25, 2014
The Brazilian government would like to build at least four new dams in this pristine area, of unique biodiversity. It has enlisted help from a group of companies, including French companies EDF and GDF Suez, to carry out environmental impact studies. These companies have been granted the support of the army, to help them sniff out any rebellion from the region's indigenous peoples.
CorpWatch is still gathering procurement data on EDF Group at this time.