Summary
Founded in 1812, British Gas was the first public utility company in the world until the Thatcher administration privatized it in 1986. The company is still in the business of selling fossil fuel derived gas to consumers, but through clever marketing techniques like carbon offsets and renewable energy certificates, it can make the claim to be fossil fuel free. It has been accused of greenwashing on numerous occasions, in one case being forced to withdraw an advertisement claiming to offer the "greenest domestic energy tariff", and in another being fined by the UK's energy watchdog Ofgem for failing to meet energy efficiency targets in time.
 
| TOP OFFENSE GROUPS | PENALTY TOTAL | NUMBER OF RECORDS |
| --- | --- | --- |
| energy market-related offenses | £16,600,000 | 4 |
| consumer protection-related offenses | £25,411,294 | 9 |
| labour standards-related offenses | £92,719 | 3 |
(November 13, 2023) 
Total Penalties
£42,104,013 (November 13, 2023)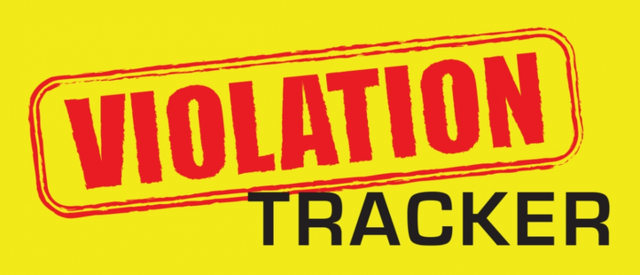 violationtracker.goodjobsfirst.org
Videos & Podcasts
CorpWatch Stories
Pratap Chatterjee | CorpWatch | December 28, 2005
Petrobras of Brazil, Repsol YPF of Spain, the French Total, British Gas & British Petroleum and scores of others among them the Royal Dutch Shell have been granted broad access to Bolivia's resources only to take most of the profits home.
Corporate Headquarters
Millstream, Maidenhead Road, Windsor, Berkshire SL4 5GD
Most Recent Gross Revenue
$10.24 billion (2021) |
source
Most Recent Net Revenue
$272.88 million (2021) |
source
Major Shareholders
British Gas is a wholly owned subsidiary of Centrica.
---
Political Influence
Joey Grostern & Sam Bright | DeSmog | September 22, 2023
A number of oil and gas firms have been announced as the hosts of stands and events at this year's Conservative Party conference. The conference, which is being held from 1 to 4 October in Manchester, will play host to the likes of BP, British Gas' parent company Centrica, petrochemical giant Valero, and Drax – the UK's largest CO2 emitter. 
Adam Barnett & Sam Bright | DeSmog | June 29, 2023
Since 2016, Policy Exchange has hosted events at the Conservative Party conference sponsored by energy companies and trade groups including: wood-burning bioenergy firm Drax, gas and electricity supplier E.on, British Gas parent company Centrica, the gas and electricity industry body Energy Networks Association, gas generation company Cadent Gas, trade association Hydrogen UK, and the Sizewell C nuclear plant. 
Adam Bychawski | Open Democracy | August 26, 2022
Among those given key roles in energy policy are a former British Gas director who is now responsible for setting the energy price cap at Ofgem, the UK's energy regulator, and a non-executive director at the business department who remains a board chairman at energy giant BP.
Major Projects
Ethan Stone | National World Domain B | August 25, 2022
British Gas' decision to donate 10% of its profits to customers who are struggling with rising energy costs has been described as 'tokenistic philanthropy' and prompted further calls for nationalisation of energy firms.
Domain B | June 21, 2017
British Gas parent company Centrica has agreed to sell its two biggest gas-fired power plants to EP UK Investments (EPUK) for £318 million, as it looks to become a nimbler energy supplier in a fiercely competitive market.
CorpWatch is still gathering procurement data on British Gas at this time.