Image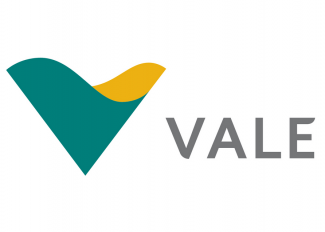 Image
Summary
Vale
Vale is the largest producer of iron ore and nickel in the world. It also owns a sprawling network of railroads, ships, and ports used to transport this ore as well as a number of major hydro-electric plants. Founded in 1942 as a state-owned enterprise by the Brazilian government, it was originally named Companhia Vale do Rio Doce (CVRD). It was partially privatized in 1997 but the Brazilian government retains control. Some of the biggest environmental disasters associated with Vale include the vast Carajás Iron Mine in the state of Para as well as two major waste dam failures in the state of Minas Gerais. The collapse of the Fundão dam at the Germano iron ore mine in November 2015 killed 19 while the collapse of the Brumadinho dam at the Córrego do Feijão iron ore mine in January 2019 killed 270.
 
Products
Iron ore, Iron ore pellets, Manganese ore, Ferroalloys, Copper, Nickel, Coal, Fertilizers
Violation data for Vale S.A. is still being gathered at this time.
Videos & Podcasts
Recent & Ongoing Campaigns
Taylor Kuykendall | S&P Global | January 25, 2021
On Jan. 25, 2019, a large dam full of mining waste from the Corrego do Feijao iron ore mine owned by Vale SA ruptured and sent a mudslide downstream toward Brumadinho, Brazil, killing at least 270 people. Two years later, some question if the mining industry has done enough to avert further disasters.
Washington Alves, Roberto Samora | Reuters | October 22, 2020
BRUMADINHO, Brazil (Reuters) - Roughly 150 demonstrators staged a sit-in at Brazilian miner Vale's administrative building in the town of Brumadinho on Thursday to protest their treatment nearly two years after a deadly mining waste dam collapsed there, killing about 270 people.
VOA | February 12, 2019
SAO PAULO - A group of international non-governmental organizations on Tuesday demanded that Brazilian miner Vale SA be excluded from the United Nations' corporate responsibility pact, after a mining dam burst that killed an estimated 300 people.
International Federation for Human Rights | February 21, 2019
Today, 86 organisations addressed a letter to companies and investors of the mining and steel industry following the rupture of the Brumadinho tailings dam, on January 25. The letter urges the companies to exercise their due diligence regarding the situation in Brazil and to require Vale S.A. to adequately repair ...
United Steel Workers | Cision | December 23, 2009
One of the most-successful campaigns of its kind has wrapped up, with thousands of protest messages from around the world sent to mining giant Vale for provoking a strike by 3,500 Canadian mine workers.
The Nation | 1997
The Innu and Inuit of Labrador are staging a joint protest at the massive mining development at Voisey's Bay. Inuit are arriving from Nain to set up a protest camp, and more than 250 Innu from Davis Inlet and Sheshatshiu are heading over to join them.
Major Investigations
& Lawsuits
BBC | February 4, 2021
Communities hit by a dam disaster in Brazil two years ago which killed 270 people will get a $7bn (£5bn) payout. The Brumadinho dam contained waste from an iron ore mine but gave way, unleashing a sea of mud which engulfed a staff canteen, offices and farms.
Al Jazeera | January 21, 2020
Brazilian state prosecutors on Tuesday charged Fabio Schvartsman, the former chief executive of mining giant Vale SA, and 15 other people with homicide for a dam disaster last year that killed more than 250 people, according to the charging document seen by Reuters news agency.
BBC | November 12, 2015
The Brazilian government is fining the mining giants Vale and BHP Billiton for a dam burst at their jointly owned mine. The companies face preliminary fines of 250m Brazilian reais (£43.6m; $66.3m).
Employment Practices
& Relations
Reuters | January 10, 2012
Families resettled by Brazilian mining giant Vale in the Tete region of Mozambique protested on Tuesday that the company had failed to keep promises it made to them in 2009.
Corporate Headquarters
R. Praia de Botafogo, 186 - Botafogo, Rio de Janeiro - RJ, 22250-040, Brazil
Most Recent Gross Revenue
$30.925 billion (March, 2021) |
source
Most Recent Net Revenue
$9.449 billion (March, 2021) |
source
Stock Exchange Tickers
NYSE:VALE
CorpWatch is still gathering procurement data for Vale S.A. at this time.