Image

Image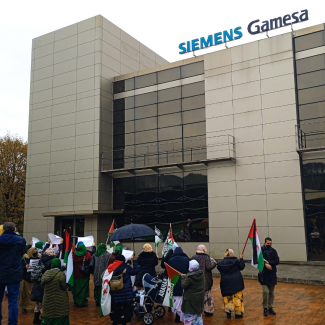 Summary
Wind turbine manufacturer Siemens Gamesa was created in April 2017 by the merger of Gamesa in Spain with Siemens Wind Power in Denmark. It owes its success to the generous subsidies for wind power provided by states like Denmark and Germany, over the last four decades. (However, after it made record losses, Siemens Gamesa was bought up by Siemens Energy in 2023.)
Gamesa opened a factory in Pennsylvania to win U.S. government support such as loan guarantees to export $159 million worth of wind turbines to the Honduras for the 102 megawatt Cerro de Hula Wind Farm in 2010. Yet the Lenca people of Rio Blanco, led by the Consejo Cívico de Organizaciones Populares e Indígenas de Honduras (COPINH), say that the operators of the Cerro de Hula Wind Farm simply took over their lands and destroyed their rural livelihoods.
 
| OFFENSE | PENALTY |
| --- | --- |
| workplace safety or health violation     | £549,608 |
| workplace safety or health violation     | £76,106 |
(November 13, 2023) 
Total Penalties
£625,714 (November 13, 2023)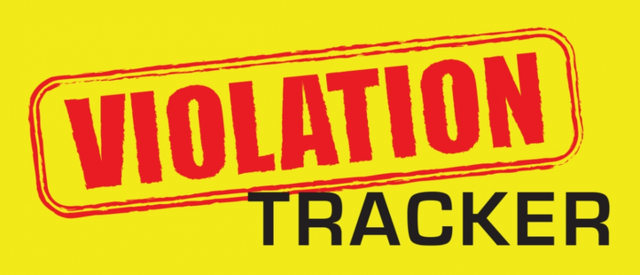 violationtracker.goodjobsfirst.org
Videos & Podcasts
CorpWatch Stories
Lena Mavraka and Vasilis Papatheodorou | CorpWatch | June 11, 2012
"In Greece Siemens has spend the most black money (bribes) than in any other country of the European Union between the late 1990s and 2004," says Tassos Telloglou, author of "The Network: File Siemens."
Corporate Headquarters
Parque Tecnológico de Bizkaia, Edificio 222 48170, Zamudio, Vizcay, Spain
Most Recent Gross Revenue
US$9.81 billion (2022) |
source
Most Recent Net Revenue
-US$993 million (2022) |
source
Stock Exchange Tickers
BME: SGRE
Major Shareholders
Click here for the latest list.
---
Political Influence
Open Secrets - Tracks corporate lobbying of US politicians.
Image

OpenSecrets.org Profile of Siemens Energy (parent company)
---
Import & Export Data
ImportYeti - Shipping Tracking Tool - Bill of ladings are public information that are too cost prohibitive, challenging to obtain and difficult to use for the average joe. ImportYeti's goal is to solve that problem.
Major Projects
Thomas Gualtieri & Wilfried Eckl-Dorna | Bloomberg | December 19, 2022
With Siemens Energy AG taking full control of its troubled Gamesa unit, executives finally have a clear path to fix a business that's delivered three years of straight losses. 
Thomas Gualtieri & Wilfried Eckl-Dorna | Bloomberg | November 18, 2022
Spanish trade unions accuse Siemens Energy AG of not taking jobs and plants in Spain into account when taking over the Gamesa wind energy division. According to a document seen by Bloomberg that Spanish unions submitted to the regulator, Munich has made "no commitment whatsoever to maintaining an industrial structure in Spain" or the jobs dependent on it.
Western Sahara Resource Watch | March 25, 2022
"We planted 808 trees in Boujdour, Morocco", Siemens Gamesa boasts, as it for the umpteenth time forgets which country its controversial project is actually located in.
Western Sahara Resource Watch | November 2, 2020
"We condemn Siemens Gamesa for its lack of respect for basic human rights", stated Western Sahara Resource Watch, calling on investors to terminate ongoing engagement processes and exclude the company from their portfolios. The company has yet again signed a large contract for what it refers to as "Southern Morocco".
Western Sahara Resource Watch | December 7, 2018
95% of the energy needed by Morocco to plunder the phosphates of Western Sahara is delivered via SiemensGamesa windmills. The company has now prolonged its service contract for the controversial windmills for another 15 years, while continuing to refuse to comment on Saharawi consent.
CorpWatch is still gathering procurement data on Siemens Gamesa Renewable Energy at this time.