Image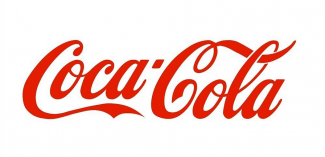 Image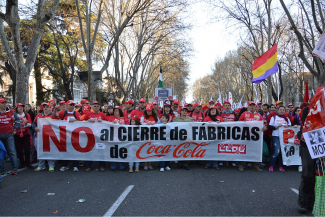 Summary
Coca-Cola is a beverage company founded in 1892 that is best known for carbonated soft drinks. The original Coca-Cola drink contained trace quantities of cocaine. Today the company's products are far more controversial because many contain large quantities of sugar like Coke which has 10.6 grams per 100 ml, which has been directly linked to weight gain. The company is also notorious for marketing these drinks to children and paying scientists to promote the idea that lack of exercise is the cause of obesity rather than sugar. Coca-Cola was ranked the world's No 1 plastic polluter after its beverage bottles were the most frequently found discarded on beaches, rivers, parks and other litter sites in over 50 countries. Coca-Cola has been accused of over-extraction of groundwater in India and Mexico and of abusing workers's rights in Colombia, Guatemala, Russia and Turkey.
Products
carbonated soft drinks
| Top 5 Offense Groups (Groups Defined) | Penalty Total | Number of Records |
| --- | --- | --- |
| employment-related offenses | $239,474,641 | 26 |
| safety-related offenses | $811,509 | 68 |
| environment-related offenses | $590,047 | 16 |
| consumer-protection-related offenses | $325,000 | 1 |
| financial offenses | $136,500 | 1 |
(April 23, 2021) 
Total Penalties
$241,337,697 (April 23, 2021)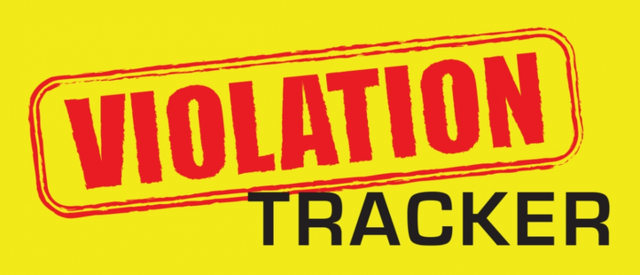 violationtracker.goodjobsfirst.org
Videos & Podcasts
Books
Belching Out the Devil: Global Adventures with Coca-Cola by Mark Thomas (2008).
Citizen Coke by Bartow J. Elmore (2014).
Coca-Cola: An Illustrated History by Pat Watters (1978).
For God, Country, and Coca-Cola: The Unauthorized History of the Great American Soft Drink and the Company that Makes It by Mark Pendergrast (1993).
Refreshing Pauses: Coca-Cola and Human Rights in Guatemala by Henry J. Frundt (1987).
Soft Drink, Hard Labor: Coca-Cola Workers in Guatemala by Miguel A. Reyes (1987).
The Big Drink: The Story of Coca-Cola by E.J. Kahn Jr. (1960).The Coke Machine by Michael Blanding (2010).
The Coke Machine: The Dirty Truth Behind the World's Favorite Soft Drink by Michael Blanding (2010)The Cola Wars by J.C. Louis and Harvey Z. Yazijian (1980).
The Real Thing: Truth and Power at the Coca-Cola Company by Constance Hays (2004).
Historical References
National Institute on Drug Abuse | November 9, 2020
Scientific research is constantly discovering new things about drugs, such as the health benefits and risks of using (or misusing) them. Sometimes, these discoveries lead to changes in the way a drug is used. 
Stefan Armbruster | BBC | April 2, 2003
A US court has ruled that Coca-Cola's main Latin American bottler can stand trial for allegedly hiring right-wing paramilitaries to kill and intimidate union leaders in Colombia.
Corporate Headquarters
1 Coca Cola Plaza, Atlanta, GA 30313, USA
Most Recent Gross Revenue
$37.266 billion (2019) |
source
Most Recent Net Revenue
$8.920 billion (2019) |
source
Stock Exchange Tickers
NYSE: KO
Subsidiaries
Note: Most recent list is not always the most complete list.
Croctail Subsidiary Tool using the CorpWatch API - This API uses automated parsers to extract the subsidiary relationship information from Exhibit 21 of companies' 10-K filings with the SEC.
Major Funders
Jea Yu & Kimberly Overcast | Investopedia | May 15, 2021
Coca-Cola (KO) soda began in 1886 when Atlanta pharmacist Dr. John S. Pemberton created the now-famous soft drink, which was sold in the soda fountain of a pharmacy.
Major Shareholders
Click here for the latest list.
Political Spending
OpenSecrets.org Profile of
Image

Tax Havens
& Evasions
Pan Demetrakakes | Food Processing | November 19, 2020
Coca-Cola has been evading taxes through accounting practices that allow the company to shunt profits overseas, a tax court judge has ruled.
Kevin  Drawbaugh | Reuters | April 1, 2018
Coca-Cola Co KO.N thought it had a deal with the U.S. Internal Revenue Service on how much the company charged foreign affiliates for the rights to make and sell Coke products abroad.
Major Projects
James O'brien | The Verge | May 31, 2018
When Coca-Cola announced plans earlier this year to recycle the equivalent of 100 percent of its packaging by 2030, the company touted the effort as building on its success with sustainable water use.
CorpWatch is still gathering procurement data on Coca Cola at this time.