Image
Image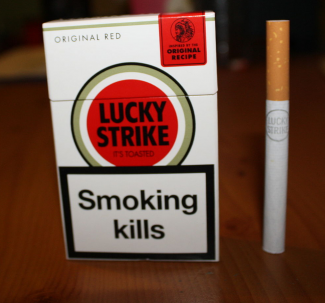 Summary
British American Tobacco is a tobacco company whose roots stretch back to tobacco sales in 1786. It is now the largest tobacco company in the world. Despite the fact that the company's own internal research showed that tobacco causes cancer, the company continued to deny this fact as recently as the 1980s. Documents leaked from Brown & Williamson (the U.S. subsidiary of British American Tobacco) in 1994 conclusively exposed "the three big lies" of the tobacco industry that 'cigarettes don't cause cancer, nicotine is not addictive and we don't market to kids.' Later Jeffrey Wigand, a former research executive at Brown & Williamson, blew the whistle on how the company had added chemicals like ammonia to increase the effect of nicotine in cigarettes.
Products
cigarettes, cigars, nicotine pouches
| Top 5 Offense Groups (Groups Defined) | Penalty Total | Number of Records |
| --- | --- | --- |
| safety-related offenses | $310,363,720 | 17 |
| financial offenses | $95,000 | 1 |
| employment-related offenses | $77,900 | 3 |
| environment-related offenses | $31,250 | 2 |
(April 8, 2021) 
Total Penalties
$310,567,870 (April 8, 2021)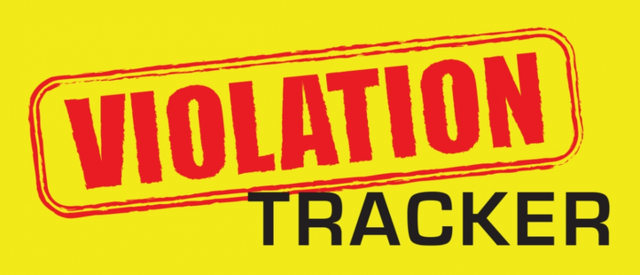 violationtracker.goodjobsfirst.org
Videos & Podcasts
Corporate Headquarters
4 Temple Place, Temple, London WC2R 2PG, United Kingdom
Most Recent Gross Revenue
$33.042 billion (2019) |
source
Most Recent Net Revenue
$7.283 billion (2019) |
source
Stock Exchange Tickers
LSE: BAT, NYSE: BTI, JSE: BTI, KN: BAT
Subsidiaries
Note: Most recent list is not always the most complete list.
Croctail Subsidiary Tool using the CorpWatch API - This API uses automated parsers to extract the subsidiary relationship information from Exhibit 21 of companies' 10-K filings with the SEC.
Major Shareholders
Click here for the latest list.
Political Influence
OpenSecrets.org Profile of British American Tobacco
Image

Tax Havens
& Evasion
Simon Goodley | The Guardian | September 20, 2019
British American Tobacco is being pursued by the Dutch authorities for £902m in unpaid taxes, as the maker of Rothmans, Dunhill and Lucky Strike cigarettes stands accused of avoiding tax on money channelled through the Netherlands.
Tax Justice Network | April 30, 2019
For every dollar British American Tobacco (BAT) paid in tax in the countries it operates in, the giant multinational shifted more than half a dollar that would have been taxed locally to a UK subsidiary where BAT paid almost no tax.
Andres Knobel | Tax justice Network | April 20, 2019
Are tobacco companies making a fair tax contribution to the societies where their activities cause the greatest human and economic costs? We have looked at British American Tobacco.
CorpWatch is still gathering procurement data for British American Tobacco at this time.