U.S. Security Checks Contractor Has Record of Rushing Investigations
Image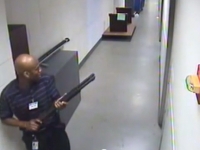 U.S. Investigations Services (USIS), the company that signed off on a background check into Aaron Alexis, the military contractor who shot 12 people dead on a U.S. Navy base in Washington DC last week, has a record of rushing investigations,  according to a number of former employees.

Alexis was employed to do maintenance on the Navy Marine Corps intranet network by The Experts, a subsidiary of HP Enterprise Services. He had a "secret" level clearance which is obtained after a routine investigation is conducted into any criminal history. The clearance allowed him to work on classified military systems.

The background check on Alexis was conducted by USIS under a five year $2.45 billion contract to the U.S. Office of Personnel Management (OPM) that the company won in 2011. Today USIS conducts 45 percent of OPM's background checks - over 700,000 a year. The company also has a five-year contract worth up to $288 million to provide support services for OPM.

Documents released by the Navy have already indicated that USIS failed to report that Alexis had fired a gun at a car in 2004 after an argument. This was despite the fact that in 2007 company investigators became aware that Alexis had failed to include the incident on his record.

USIS is currently the focus of a criminal probe by the U.S. District Attorney in Washington, D.C. for rushing its background checks. The Wall Street Journal reported in early August that the investigation was triggered by a whistleblower complaint in late 2011.

In response to the probe, USIS has fired a dozen managers in its quality review office in Pennsylvania as well as two senior executives - a division president and the chief financial officer. The executives were fired for a tactic called "flushing" which the newspaper described as cutting "corners to boost its processing of background checks" in order to meet monthly quotas.

At a U.S. Congressional hearing this past June into the quality of background checks, the OPM inspector general cited the case of Ramon Davila, a former USIS investigator who pled guilty in August to filing reports of interviews he did not conduct.

USIS has also been sued by two former employees in California who allege that the company did not give them enough time to conduct investigations.

The first lawsuit was filed by Catalina Ricaldai in March 2011 as a class action against USIS for not allowing employees to take any breaks. She alleged that "it was not possible for [her] to take 30 minutes of off-duty time during the day because it was the culture of the job to get as much testimony as possible." That suit was settled for $900,000.

The second lawsuit was filed by Tom Wilson in January 2013 after he was fired by the company in May 2012. Wilson alleges in his suit that the USIS "routinely and illegally assigned [him] ... cases, tasks, and duties, and deliberate set completion time requirements and limitations inconsistent with the performance of those tasks according to published company and United States Government policy, and then restricted the number of overtime hours the Employer would pay, thus forcing [him] to work without pay, under threat of termination."

Veteran observers say that the company has a culture of doing rushed work. "They are much more cursory. They don't ask the right follow-up questions," Mark Riley, a former U.S. Army officer told the Washington Post. "The bottom line is the buck, rather than national security."

"If I had three months to check this person out . . . I'd be doing a more-thorough process," a former employee told the newspaper. "When you're giving me a week to interview 50 people, that's impossible."

USIS staff have also been accused of lax security. "People were leaving their laptops at Starbucks," a former investigator told the Post. "People were leaving cases on top of their cars, information blowing off. We had a lady that left her files at Chuck E. Cheese with her kids."

History of USIS

The company traces its origins back to 1883 when the U.S. government's Civil Service Commission (CSC) set up a federal agency that was tasked with checking backgrounds of prospective government employees. This agency eventually evolved into the Investigations Service arm of the Office of Personnel Management.

In 1996, the Clinton administration privatized the Investigations Service - purportedly to save money - and sold it for $545 million to the Carlyle Group and the New York investment firm of Welsh, Carson, Anderson, and Stowe. The move was controversial at the time - Deborah Abraham Apperson, an OPM employee, testified against it in the U.S. Congress. "Who among us is willing to take the risk of letting a Timothy McVeigh [the Oklahoma City bomber] 'slip through the cracks' in order to save a few dollars by cutting corners?" she said.

For the first 11 years of its existence as a private company USIS was owned by the Carlyle Group. In May 2007 USIS was sold again to Providence Equity Partners (PEP) for $1.5 billion. The Rhode Island private equity group specializes in media, entertainment and communications companies.

USIS also has other government contracts that have been controversial. In May 2004 the U.S. government contracted with USIS to train a special police force in Iraq "to respond to national-level law enforcement emergencies." The contractors ran four-week trainings to teach Iraqis who to deal with "terrorist incidents, kidnappings, hostage negotiations, explosive ordnance, high-risk searches, high-risk assets (and) weapons of mass destruction." (See CorpWatch's 2007 profile of this contract here)

In the spring of 2005, Colonel Ted Westhusing, a military ethics expert from Oklahoma who was in charge of overseeing the USIS contract, received an anonymous four-page letter alleging that USIS contractors witnessed or participated in killing Iraqis during the U.S. assault on Fallujah in 2004. "ERU Mentors [USIS contractors] are conducting real world ops [operations]. They shot their weapons and killed Iraqis," wrote the whistle-blower. "(Name deleted) was telling me how many Iraqis he had killed until I told him to shut the hell up. I was appalled by this."

And in September 2006 USIS won a contract to provide staffing for around-the-clock watch operations at towers erected by Boeing in the Arizona desert to monitor the Mexican border for the U.S. government. Its task was "to detect, identify, classify, and respond to and resolve illegal entry attempts at our land borders with Mexico and Canada." The Boeing contract was ultimately deemed a failure in January 2011 and canceled.

* An earlier version of this article cited the New York Times as the source of information on the grand jury investigation into USIS. In fact Dion Nussbaum of the Wall Street Journal first reported on this matter in early August.

AMP Section Name:
War & Disaster Profiteering