Private Prison for Asylum Seekers on Pacific Island
Image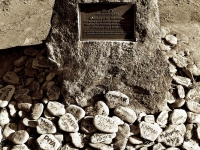 Transfield Services, an Australian logistics company that provides services to the mining and oil industry among others, has won a A$24.5 million (US$25.9 million) contract from the government of Australia to run a detention center for asylum seekers in the Pacific island nation of Nauru.

Australia's immigration detention centers have a long and controversial history of being managed by private contractors. Australasian Correctional Management and G4S were heavily criticized for contracts won in 1997 and 2003 respectively. Recently guards for Serco, a British contractor that runs a number of detention centers and prisons in Australia, were accused of brutality including beating detainees at the Christmas Island center, as Patrick O'Keeffe reported for CorpWatch last year.

The Nauru detention center was first set up in 2001 as part of the so-called "Pacific Solution" to prevent asylum seekers from reaching Australia. Hundreds were housed in overflowing sites in poor housing conditions on Nauru as well as on Manus island in Papua New Guinea and on Christmas Island provoking a political firestorm over the policy.

 In 2007 the Nauru detention center was shut down by the newly elected Labor government of Kevin Rudd as part of a plan to phase out the Pacific Solution as "costly, unsustainable, and wrong." This policy was reversed last month by Rudd's successor Julia Gillard, also from the Labor party, who announced a A$900 million (US$951.5 million) deal with Papua New Guinea and a A$2 billion (US$2.11 billion) deal with Nauru to accept new detainees.

Amnesty Australia began a petition to question the new policy. "Last time Australia sent asylum seekers to Nauru, conditions were so bad that a child swallowed a lightbulb to try and end his own life. Why will this time be any different?" the human rights group wrote.

In a bid to respond to these questions, the government has announced that it will pay the Salvation Army to provide counseling and recreation activities for asylum seekers.

Chris Bowen, Australian immigration minister told reporters in Canberra that he had "full confidence" in Transfield providing "catering, cleaning, security, transport and facilities."

The first batch of asylum seekers - 30 Sri Lankan men - were flown to the island on Friday where they were housed initially in tents. "The message is very clear: if you arrive in Australia by boat you can be taken from Australia by airplane and processed in another country," Bowen told reporters.

In addition to the message that people fleeing hardship and persecution were not as welcome in Australia as those arriving in luxury yachts, Canberra also sent a clear signal that detention will continue to be a profitable occupation for private companies despite their past records.

Indeed the choice of Transfield has raised a few eyebrows for two reasons: The company, which is experiencing financial difficulties, has apparently never run a detention center before but it is a prominent donor to both major Australian political parties. Transfield has also come under fire for its poor performance in Adelaide where it runs the local bus system: it was fined A$191,000 (US$201,931) so far this year where 48 percent of its buses have not run on schedule.

''It is interesting that over the last decade this company's financial standing has not been really good," Senator Lee Rhiannon, of the Greens, told the Age newspaper. She suggested that the company was just seeking a quick way to increase profits. "Serco Australia, the division of the British multinational that runs most of Australia's current detention centres, reported a 45 per cent rise in net profits to $59 million (US$62.4 million) last year,'' she added.

AMP Section Name:
Privatization