Nexa Investigated For Sale Of Surveillance Equipment Linked To Egypt Abuses
Image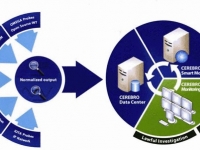 The Paris High Court has opened an investigation into Nexa Technologies Inc., formerly known as Amesys, for the sale of surveillance technology to Egypt that was allegedly used for torture and enforced disappearances under the authoritarian regime of president Abdel Fattah al-Sisi.
The investigation was authorized by the Paris prosecutor on December 22, 2017, after charges were filed by two French activist groups - the Foundation Internationale des Ligues Droits de L'homme (FIDH) and Ligue Droits de L'homme (LDH) - with the Crimes Against Humanity division of the High Court.
"Putting technology for tracking and spying on its critics in the hands of the Sisi regime, while repression is in full swing, is not only self-interested and cynical but also, most likely, criminal," Patrick Baudouin, the honorary president of FIDH, wrote in a press statement on FIDH's website.
The Nexa inquiry is an expansion of an ongoing investigation of Amesys, which was a unit of Bull International SAS in France, for the 2007 sale of a surveillance system named Eagle GLINT to the Gaddafi regime in Libya, for approximately $25 million. The investigation was initiated in the summer of 2011 after FIDH and LDH lodged a complaint alleging that Eagle GLINT enabled widespread oppression and human and civil rights violations of in Libya between 2007 and 2011.
Over the last five years, the French investigation into Amesys in Libya has resulted in a number of company executives, engineers and alleged victims testifying against the company in France. Many victims described being arrested without court warrants for their internet activity and phone calls. They were subsequently detained, interrogated and tortured. The court investigation, however, has been hampered by the inability of several witnesses to travel from Libya to France as well as by linguistic challenges.
In May 2017, the Paris court placed Amesys under the status of "témoin assisté"(which means "assisted witness" in English), for complicity in acts of torture committed in Libya. Témoin assisté, which is unique to French law, lies somewhere between being a simple witness and being indicted for a crime.
The sale of electronic eavesdropping equipment to track people is a multi-billion dollar business. Since most modern communications are routed through national phone exchanges and stored on computer servers, it has become increasingly possible for governments to secretly intercept virtually all of this data including emails, chats, texts, and social media use by hacking into the centralized data storage and network systems. Dozens of private companies in countries from China to the United States and from Israel to Russia do a booming trade selling such equipment to government agencies, such as the police, military and intelligence, ostensibly to track down "criminals" in the name of national security.
For example, a leaked version of the Eagle GLINT user manual, published by WikiLeaks, claimed the software helps law enforcement and intelligence "reduce crime levels, to protect from terrorism threats and to identify new incoming security danger."
Likewise, under the regime of President Hosni Mubarak, Egypt bought surveillance equipment from an Anglo-German company named Gamma for €287,000 in 2010. This contract was discovered by protesters during the Arab Spring revolts in 2011 that ousted Mubarak. A year later, Mohammed Morsi of the Muslim Brotherhood was elected as president in June 2012 and the contract was apparently not renewed.
In 2013, General Abdel Fattah al-Sisi led a military coup to successfully remove Morsi from power. At about the same time, Bull sold off Amesys to a company named Nexa, owned by Stéphane Salies, the former partial owner of Amesys.
After Sisi came to power, officials from the United Arab Emirates (UAE) initiated discussions with Salies, according to an account published by Olivier Tesquet in the French weekly magazine Télérama. The UAE then donated $11 million for Nexa to install a new monitoring system in Egypt named CEREBRO, essentially an upgraded version of Eagle GLINT, to help Sisi stay in power via the 'live surveillance of suspects'.
By Télérama's account, Nexa Technologies used a intermediary also owned by Salies, named Advanced Middle East Systems, based in Dubai's duty-free zone, to deliver CEREBRO to the Egyptian military. (It is common practice for companies that sell weapons and surveillance technology to use intermediaries to hide details of the transactions, an tactic that can be used to circumvent laws, sanctions, and taxes.)
Meanwhile, the new Egyptian military regime has been accused of numerous human and civil rights violations by international organizations like Human Rights Watch, which has documented numerous detentions, torture, forced disappearances, unwarranted surveillance, restrictions on NGOs and the blocking of internet sites. The regime has also claimed that mass surveillance is necessary to track down and punish members of the Muslim Brotherhood and others designated as "terrorists." In 2015, Sisi issued a counterterrorism law that effectively made it legal for the state to surveil any "terrorist" suspects indefinitely. 
Police and security forces have also preemptively arrested protesters and those classed as dissidents including lesbian, gay, bisexual, and transgender people, in their homes and at cafes, raising suspicions that the communications of the entire population were being tracked.
In response to this crackdown, the European Union has issued several resolutions and statements banning the export of surveillance technology to Egypt by member states that could be used to infringe on civil and human rights. Despite this, French companies such as Nexa continued to sell surveillance equipment to Egypt, as well as others selling arms and fighter jets.
FIDH lawyers note that France has also signed the Wassenaar Arrangement, an international treaty that governs the exports of weapons and "dual use" technologies that can be used for both peaceful and military aims. In 2013, the French government accepted a proposal amending the list of dual use technologies to include surveillance equipment, such as the type sold by Nexa. However, this has yet to be implemented into national law.
"We are still astounded by the attitude of successive French governments, who have encouraged the sale of weapons to a regime heading straight for authoritarianism, and closed their eyes to the sale of equipment that facilitates the tracking and arrest of opposition and civil society," Michel Tubiana, president of the Ligue des Droits de L'homme is quoted as saying in a press release from FIDH.
This case is by no means isolated. Indeed, the multi-billion dollar trade in surveillance technology continues to flourish. In 2017, Simon Boazman, a journalist for Al Jazeera, sent an undercover reporter to investigate if the companies that sold such surveillance equipment would be willing to circumvent sanctions and export restrictions to make sales to government agencies in Iran and South Sudan. All of the companies the reporter contacted were willing to make the sales. "Not once did any of them express concerns about how the equipment would be used by the clients - despite the obvious potential for human rights abuses, or for criminal abuse," he wrote.