KPMG Senior Partner Caught for Insider Trading
Image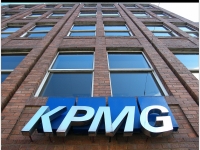 KPMG, the fourth biggest accounting firm in the world, has announced that it has fired Scott London, one of its top partners. New reports indicate that London was let go for providing insider information on two companies - Herbalife and Skechers.

Herbalife, based out of Los Angeles, makes $5 billion a year selling nutritional supplements like protein drinks through a network of individual distributors who wear buttons that say: "Lose Weight Now, Ask Me How." The company has often been accused of misleading advertising and of operating a pyramid scheme.

Skechers USA is a shoe manufacturer based in Los Angeles with $1.6 billion in sales, which has also been criticized for its advertising practices, such as claiming that its products would help customers lose weight.

Scott London who was the partner in charge of auditing for KPMG in southern California allegedly provided information on Herbalife and Skechers to another individual "who then used that information in stock trades involving several West Coast companies." London issued a statement Tuesday that that he regretted his "actions in leaking nonpublic data to a third party regarding the clients I served for KPMG."

In a press release KPMG stated that "22,000 partners and employees unequivocally condemn this individual's rogue actions" but it did not address the fact that he was one of the top managers with over 29 years at the company.

The news comes just as William Ackman of Pershing Square Capital Management, a hedge fund company, has placed a $1 billion bet that the Herbalife stock price will plummet. "Our target price is zero because we think the business will fail," said Ackman in an interview with CNBC. "It's not a happy thing. You've had millions of low-income people around the world who've got their hopes up that there's an opportunity to become millionaires ... and they've been duped."

Critics point out that many hedge funds and other "alternative investors" (a category of major wealth managers who do not deal with run of the mill stocks, bonds, cash and real estate) make 20 percent profits and more a year by trading in the kind of insider information that London is accused of giving out. So far the U.S government has brought civil charges in 180 cases against Wall Street professionals for insider trading and more than 75 criminal prosecutions.

"You may be asking, "Do you really have to cheat?", writes Les Leopold, the author of How to Make a Million Dollars an Hour: Why Hedge Funds Get Away with Siphoning Off America's Wealth, a new book published in January. "Well, it depends on what you mean by cheat and have to. How does ... anyone ... know that hedge-fund cheating is not widespread? And how, for that matter, would we prove the opposing view-that foul play is endemic in the hedge-fund industry?"

Audit Failures

Meanwhile KPMG has withdrawn its audits of Herbalife although it has says this action is not connected to the company's "financial statements, its accounting practices, the integrity of Herbalife's management or for any other reason." It has also withdrawn its audit of Skechers.

Audit firms are paid to provide independent opinions of the company's financial practices. In order to do this, they get unparalleled access to internal data. A bad audit - like a bad assessment by a Wall Street ratings agency - can cause the company shares to plummet. Critical or negative audits and ratings are rare - even for companies that later fail - which has caused many to question the independence of the outside auditors and ratings agencies.

For example, the discovery that Enron was engaged in widespread accounting fraud in 2001 resulted in the collapse of their auditor - Arthur Andersen, then one of the largest audit firms in the world. This caused a major shakeup in the trade and to the passage of new U.S. legislation - the Sarbanes-Oxley act of 2002.

KPMG has been in major trouble over criminal fraud in the past.  In 2003, KPMG paid out $125 million to settle a lawsuit over its audits of Rite Aid, a pharmaceutical store chain. The firm paid out $115 million in 2004 after the collapse of software company Lernout and Hauspie Speech Products.

In 2005, the company paid a $456 million fine to the Internal Revenue Service and admitted that it engaged in fraud that generated at least $11 billion dollars in phony tax losses. Six former KPMG partners and the former deputy chairman of the firm were prosecuted, including two former heads of the firm's tax practice.

"The stiff financial penalty ... means that the firm is paying for its conduct, while the guarantees of cooperation, oversight, and meaningful reform will help to ensure that its future business is conducted with honesty and integrity," said Alberto Gonzales, the attorney general at the time.

 But observers say that KPMG has clearly not learned its lesson. "It appears as though the firm's compliance department missed potential criminal conduct by yet another employee and because of this, at a minimum, the SEC (U.S. Securities and Exchange Commission) should bring significant civil charges against the company," said Andrew Stoltmann, a securities lawyer in Chicago.

KPMG isn't the only major audit firm to have admitted to insider trading. Thomas Flanagan of Deloitte & Touche was sentenced last year to 21 months in prison after he pleaded guilty to trading on information about clients like Best Buy, Motorola, Sears and Walgreen.
And while auditors say they have strengthened their audit practices since the Enron scandal, Wall Street ratings agencies like Standard & Poors' are still under scrutiny for being too close to company management. In a similar fashion the banks who provide independent assessments of global interest rates have been accused of fixing numbers to increase profits
AMP Section Name:
Financial Services, Insurance and Banking