India's Retail Sector: Ripe for the Picking
Image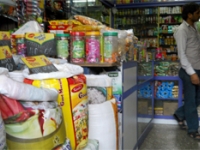 Nanji, a slender man with a neat moustache, stands behind the counter of his kirana, a neighborhood store grandly named Ayappa Supermarket. It used to serve almost three-fourths of the lower middle class residents of the housing colony in Thane, one of Mumbai's fastest growing suburbs. As he has for 16 years, Nanji doles out sweets to small children returning from school and sells small tubs of homemade yoghurt to local home makers; he scoops rice, lentils, sugar, and cereals from open sacks that customers can inspect; reaches for suspended packets of branded and unbranded biscuits and snacks; and dispenses small sachets of toiletries and detergents.

For centuries, India's largely unorganized and highly fragmented retail trade has consisted almost entirely of small, low-cost operations where people like Nanji fill local needs and support their families. These small store owners - together with a flourishing informal hawker sector that set up temporary stalls in alleys and street corners - have developed strong relationships with consumers to whom they can extend credit, or sell just half a loaf of bread, part of a biscuit packet, or a solitary cigarette.

Then a decade ago, Indian retail corporations like D'Mart, Reliance and Big Bazar introduced hypermarkets and supermarkets that offered home furnishings, lifestyle, apparel, footwear; and most importantly groceries and food that form 70 percent of total retail sales.

This evolution was almost inevitable given India's fast-growing economy. A T Kearney, a U.S. management consultancy firm, recently projected that India was destined to become a high-potential market, with accelerated retail market growth of 15 to 20 per cent expected over the next five years.

But while domestic conglomerates have seized the opportunity to move into India's burgeoning cities, longstanding regulations limiting foreign direct investment have kept their international counterparts out of the estimated $500 billion market in Indian retail sales.

Two months ago, after years of intense lobbying, the Indian government finally caved and agreed to allow foreign direct investment in organized retail.
The news has been welcomed by international supermarket chains waiting to enter India's largely untapped market like Carrefour (France) and Tesco (Britain) as well as the Swedish home goods giant Ikea.
A few international conglomerates have been preparing for this day: Wal-Mart has already taken
advantage of the fact that India had no restrictions on wholesale
operations by investing $100 million in an Indian partner, Bharti
Retail, which has 17 cash-and-carry stores. And the U.S.-based coffee shop chain Starbucks,
in a joint venture with the Tata group, opened three cafes in Mumbai
this October.

Neighborhood Business Collapses

When the domestic hypermarkets opened outlets near him, Nanji's business collapsed by 50 percent. Now with the advent of foreign direct investment he fears that his shop's days are numbered, as well as for the thousands of small retailers around India based in the "nukkad-bania" (neighborhood trade).


A few hundred meters away, Lal Mohan Yadav's position is even more precarious. The roadside fruit vendor ingeniously displays his fruits on simple plastic trays and wooden planks and his pyramids of dark red pomegranates are offset by yellow bunches of bananas. With practiced skill, Yadav plucks a tender, green coconut from the heap at his feet, hacks off the top with a quick machete stroke and offers it with a straw to a customer who refreshes herself with safe and healthy coconut water.

Yadav, who has worked as a hawker here for 20 years, earns around $6 a day. Reliance's new hypermarket has has a major impact on his business, but the 46 year old vendor believes that loyal clients like Saraswati Pachane will stick with him. "I know him, and can haggle," says Pachane, a domestic worker who earns around $250 a month. "He allows me to taste a grape or two to see if it is sweet."

Yadav's biggest complaint is not the new hypermarkets but that he is vulnerable to severe harassment and demands for "hafta" (bribes) by both police and the civic authorities because of an absence of clear-cut policies to regulate his trade. "We are seen as illegal. Police harassment in particular is growing more intense. When they raid us, we have to pay fines which amount to almost four days' earnings."

Fighting the Changes

Nanji and Yadav reflect twin concerns of an informal sector that has suddenly become the focus of intense debate leading up to the Indian government decision this past September to allow 51 per cent foreign direct investment (FDI) in retail operations that sell more than one brand of products. (A clause does allow state governments to reject the majority-foreign funded multi-brand stores.)

Opposition parties and even political allies of the ruling coalition have charged that the change sounds a death knell for thousands of small, family-owned shops.

The outcry pressured the prime minister to respond. "In a growing economy there is enough space for big and small to grow," said the normally reticent Manmohan Singh said in a speech in September. "The fear that small retailers will be wiped out is completely baseless," Singh added, predicting that the growth of organized retailers would benefit farmers and "create millions of good quality new jobs."

The U.S.-based giant Wal-Mart has been singled out for criticism for unfair practices in India. In 2006 when Wal-Mart entered India, it was limited to wholesale operations (through cash-and-carry outlets) with Bharti Enterprises as a 50-50 venture partner.

Indeed within days of the government's announcement to allow foreign direct investment, Raj Jain, managing director and CEO of Bharti-Wal-Mart, said that the company would be setting up its first multi-brand consumer retail store within 18 months. He tried to counter fears that kiranas would be impacted.

Complaints that Wal-Mart had effectively circumvented the laws by making interest free loans to Bharti that they could convert into an ownership stake were quick in coming from a Communist Party of India (Marxist) member of parliament. On October 17, the Prime Minister's office announced a probe into the nature and manner of investments in the deal between Wal-Mart and Bharti Enterprises.

"We are in complete compliance with India's FDI laws," the Indian unit of Wal-Mart protested to the New York Times. "All procedures and processes have been duly followed and details filed with relevant Indian government authorities including the Reserve Bank of India (the country's central bank)."

The charge that Wal-Mart is using unfair practices comes in the wake of a US investigation into allegations that the company's Mexican subsidiary bribed Mexican officials to gain market advantage.

Predatory Pricing

The experiences of small retailers and mom-and-pop stores around the
world have demonstrated that is hard to survive in the shadow of retail
giants that can afford price flexing (selling below cost), and other
manipulations, as well as the simple advantage of economy of scale. For
example, a UK government commission inquiry listed 27 practices by
supermarkets that were deemed against public interest.



Indian Retail Chains


One of the earliest forays into multi-format retail by an Indian company was by Mumbai-based Pantaloon Retail in 1997. Its subsidiary, FutureValue is the country's largest listed retailer by market capitalization and revenue as of 2010. It operates in 93 cities and 60 rural locations, and employs 35,000 people. Future Value retail subsidiaries include Big Bazaar (set up in 2001) and Food Bazaar (2002), which sell provisions, household products, and groceries, as well as Home Solutions Retail, a furniture and electronics chain.
Interestingly Food Bazaar, which has 200 stores, markets itself as combining a typical Indian bazaar with an international market by offering convenience of pre-packaged commodities along with "Indian values of see-touch-feel" -- displaying staples in huge bins much just like in the kiranas.
Another notable business house with an arm in the retail business is the Aditya Birla group. It ventured into food and groceries in 2007, and has expanded with hypermarkets and supermarkets under the name More stores. It has a total of 483 stores and around 9,000 personnel.
This has been the complaint against one of India's largest business houses, Reliance Industries which had a somewhat rocky debut. In 2007, angry vegetable vendors in the state of Jharkhand shut down early Reliance grocery stores with violent protests and vandalizing.

Taken by surprise by the backlash, Reliance now advocates "inclusive growth and prosperity for farmers,
vendor partners, small shopkeepers and consumers," and has promised
infrastructure to support 'farm-to-fork' operations.

Small traders say that this is doublespeak for the fact that the company's deep pockets will allow it to weather the setbacks and undercut local operations, noting that Reliance Retail has suffered losses, according to its annual report.

"We are very small people who deal with distributors whilst they partner directly with manufacturers for huge discounts and offers," says Nanji. "How can we match up? We would be keen to participate in schemes with companies, but no one bothers about small fry."

His fear was born out by a 2008 case study jointly conducted by the International Food Policy Research Institute and Michigan State University. It found that prices of basic food items such as pulses, rice, flour, vegetables, and fruits were 30 percent cheaper in organized retail stores than kiranas.

This kind of aggressive pricing strategy is an attempt to carve out a special niche in the market, says Chetan Choitani in his "Entry of Corporate Retail: Impacts on Hawkers and Small Retailers--A Case Study from Mumbai" for Global South India, a policy research organization. He notes that India's leading organized retailer, Future Value, branded itself with the slogan: "Isse sasta aur kahan" (Where can you get goods cheaper?)

A 2007 report by the Indian Council for Research on International Economic Relations (ICRIER) found that it was the magnitude of discounts and schemes that posed a grave threat to neighborhood stores.

Critics have decried these strategies as predatory. But in addition to their ability to price aggressively and weather temporary losses, the new retail formats have also been aided by changes in lifestyle and consumption habits.

India's new generation of workers, employed in call centers and corporate offices, are becoming attracted to shopping in glitzy, air-conditioned malls that sell Western products that they see in Hollywood films and international magazines. There has been a spurt in sales of Western breakfast foods, branded snacks, tissues, packaged juices as well as milk and milk products even though fresh and low cost traditional alternatives are available. (It goes without saying that accompanying this shift is an epidemic of high blood pressure, diabetes and other diseases associated with Western diet and lifestyle.)

Transformative Changes Ahead

Competition with the modern retail chains has caused a 1.7 percent annual decline in the sales and profits of unorganized retailers as well as the closure of many businesses within a year.

The ICRIER report argued that this rate of decline is likely to be short-lived. But organizations that work with small traders and street hawkers dispute the assumption that the impact is temporary.

In 2009, Youth for Unity and Voluntary Action (YUVA), which works with urban communities to promote the rights of the urban poor, presented its findings before a parliamentary committee. YUVA claimed that new retail formats were displacing labor, and that global retail chains with deep pockets can sustain losses for many years until they bankrupt immediate competitors. The parliamentary report on Foreign and Domestic Investment in Retail Sector called for stringent legislation against predatory pricing.

YUVA, which along with Tata institute of Social Sciences did the first survey of Mumbai's hawkers in 1996, says there is a definite economic conflict of interests between the corporate retail sector and the informal sector that make up 1.8 percent of India's urban workforce.

Notably, the ICRIER report looks into financial, but not social aspects of the shift in retailing. On the other hand, the 2002 report of Second National Commission on Labour, which looked at umbrella legislation for workers in the unorganized sector, has warned of social unrest and law-and-order problems if this vulnerable sector is not protected. Significantly, many of Mumbai's hawkers and vendors are textile workers who lost jobs after the 1983 closure of the city's mills.

A Need for Hawker's Rights

Hawkers unions have urged the government to acknowledge their right to livelihood through speedy legislation that recognizes street vending. They have also demanded a rethink in urban planning so that development plans include space for mobile vendors and the neighborhood markets.

India has a historical tradition of accommodating street hawkers who congregate in spaces where mass movements of people take place. In Mumbai these markets include a flower market under the flyover at Dadar as well as Mirchi Galli (spice market) with flavors from all over India.

But in recent years, population growth and the demands of real estate have created heated competition for public spaces and land. Policies are now heavily weighted in favor of the corporate sector, says Haidar Imam, general secretary of the All India Trade Union Congress' hawkers' union.

In 1998 the hawkers' unions presented Mumbai's civic body, the Brihanmumbai Municipal Corporation (BMC), with a detailed proposal for developing local markets in specially reserved plots.

The plan, which aimed at providing employment to thousands of people, was scuttled by the BMC officials to whom it was presented, says Imam. "We elaborated on how to acquire the land, procedures to be followed by hawkers and the charges that could be levied on hawkers depending on the type of goods sold. We even got professional expertise in designing the stalls and display of goods, but the report was never put up for consideration, and the plots we earmarked were given over to private developers."

Corporate clout is manifested in direct and invisible ways, says Raju Bhise general secretary of YUVA. Despite a 1985 court order directing civic authorities to set up hawkers zones in Mumbai, "citizen" groups have sprung up to demand evictions of the hawkers, food carts, and stalls from public spaces. In fact, Citispace, an organization backed by a powerful industrial house and various business associations, has coordinated the fight among residents and business associations to ban hawkers zones.

Another eviction tactic is beautification drives, under which the phrase "hawking menace" is freely bandied about. Bhise argues that hawkers and kiranas provide an indispensable support system by serving marginalized construction workers, laborers, and others. "Even attendants in malls are dependent on street food. In the interests of social justice, we must empower the informal sector," he says.

YUVA's Meckanzy Dabre, who works with hawkers, says that if this unorganized sector is to compete with new retailers on an equal footing, the government must speedily pass the the Street Vendors Bill that is pending in Parliament. He advocates micro-planning initiatives under a National Street Vendors Policy that can facilitate hawkers thereby making cities more inclusive.

"I am an honest person who is on the street because of the compulsions of rozi-roti (livelihood and food security)," says Ram Sanheri, a vegetable vendor with a mild physical disability. "Yet the police beat me up, and civic authorities threaten to confiscate our goods. Why can't the government frame policies and give us space to carry out our trade? Is this a nation only for the rich and powerful?"

AMP Section Name:
Retail & Mega-Stores
188 Consumerism & Commercialism