Apple Agrees To Chinese Government Security Audits, Worrying Activists
Image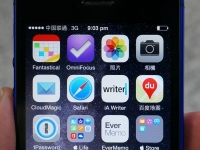 Apple has agreed to allow the Chinese government run security audits on the new iPhone to prove that there is no back door access for the U.S. government. However, activists say that this agreement could have the opposite effect, allowing China to broaden spying on its own people.
"Handing over source code [would] mean that the Chinese government will know exactly how ... Apple software works," said Percy Alpha, the founder of the anti-censorship group GreatFire.org. "Apple users world-wide are much more vulnerable to spying from the Chinese government."
For its part, Apple maintains that it does not cooperate with any government. "Unlike our competitors, Apple cannot bypass your passcode and therefore cannot access this data," the company claims. "So it's not technically feasible for us to respond to government warrants for the extraction of this data from devices in their possession running iOS 8."
Indeed James Comey, the director of the U.S. Federal Bureau of Investigation, recently complained that the government was worried that Apple's latest software update was too secure. "What concerns me about this is companies marketing something expressly to allow people to place themselves beyond the law," Comey told reporters last September.
But despite Apple's assurances of privacy for its users, the question remains as whether it is a match for the Chinese government, which is believed to have one of the world's most sophisticated government systems for Internet censorship and surveillance, collectively known as the Great Firewall.
Not only are the Internet's biggest services - Gmail, Facebook, YouTube, Twitter, and Instagram - not available in China, the Chinese government also employs a variety of means to prevent citizens from accessing material it deemed to be potentially threatening or socially controversial. This includes tight political regulations for domestic media and delegated liability for online content providers.
Beijing also uses just-in-time Internet filtering and Deep Packet Inspection technology to blacklist pages based on pre-defined keywords. In addition China employs thousands of government and private sector workers who reportedly manually monitor and censor objectionable content on social media platforms, blogs, and political websites.
Can iPhones Be Hacked?
Rumors of holes in Apple's security have been backed by National Security Agency whistleblower Edward Snowden who refuses to use an iPhone because he says it contains "special software that can activate itself without the owner having to press a button and gather information about him," according to Anatoly Kucherena, his Russian lawyer.
Snowden has twice published documents about the ability of the NSA to break into Apple's products. The first time was when he revealed the Prism program in June 2013, which indicated that Apple had agreed to collaborate with the U.S. government in October 2012.
In December 2013, Der Spiegel published documents from Snowden that showed that the NSA was targeting and hacking into Apple iPhones through a program called DROPOUT JEEP that "includes the ability to remotely push/pull files from the device. SMS retrieval, contact list retrieval, voicemail, geolocation, hot mic, camera capture, cell tower location, etc."
At the time, Apple denied this. "Apple has never worked with the NSA to create a backdoor in any of our products, including iPhone," the company reported on its site. "Additionally, we have been unaware of this alleged NSA program targeting our products."
To date, the question of whether or not Apple's products are accessible to the U.S. government remains an open question, regardless of the official statements. The fact that hackers have been able to easily steal celebrity photos and data from Apple's cloud infrastructure has not helped the company's cause.
Doing Business in China
It is clear that the size of the Chinese market has been a powerful incentive for Apple to collaborate with Beijing. After years of negotiations, Apple finally signed an agreement in December 2013 to sell iPhones in collaboration with China Mobile, the largest wireless network in the world with over 800 million subscribers.
Last August, Apple agreed to store data belonging to its Chinese users on the state-controlled China Telecom network, claiming that it had encrypted all the data.
Within 12 months of the China Mobile deal, Apple rose from China's sixth largest smartphone vendor to number one in the last quarter, overtaking Samsung from Korea, and local Chinese brands like Huawei, Lenovo and Xiaomi. The greater China region contributed $16.1 billion or 22 percent of Apple's total revenue in the final quarter of 2014, propelling the company to a $18 billion profit for the three month period, the biggest profit ever reported by a public company in history.
At the end of the day, the Chinese market is too big to be ignored. China is expected to spend $465 billion in 2015 on information and communications technology. The expansion of China's tech market will account for 43 percent of worldwide tech sector growth.
"It is an incredible market," Timothy Cook, Apple's CEO, recently said of China. "People love Apple products. And we are going to do our best to serve the market."
One of the conditions that Apple is likely to be required to meet in order to serve that market is to sign agreements with the Chinese government to submit their source code. Last month, China required foreign companies that sell computer equipment to Chinese banks to turn over their source code, allow audits and and build so-called "back doors" into their hardware and software. A new government official policy approved last year, indicates that these technology requirements are likely to be expanded to other sectors ostensibly to track "terrorists."
Nor is it unusual for a Silicon Valley company to agree to invasive Chinese government terms. Indeed between 2006 and 2010, Google agreed to purge its search results of any Web sites blacklisted by the Chinese government. Google eventually pulled its search operation out of mainland China in 2010 after an alleged "cyber attack" by China.  Since then, the Chinese government has gradually increased its blocking of Google, most recently making Gmail unavailable.
AMP Section Name:
Technology & Telecommunications