Ovarian Cancer Victims Win Talcum Powder Lawsuits Against Johnson & Johnson
Image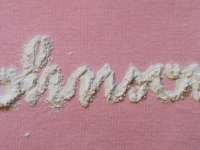 Johnson & Johnson has been sued by over 1,200 women who blame the company's talcum powder products for their ovarian cancer. Not only are  U.S. courts beginning to agree with them, juries have started to award victims millions of dollars in compensation.

Talcum powder, a popular moisture absorbing product, is made from talc, the popular name for hydrated magnesium silicate which occurs naturally as a mineral in formations like soapstone. For over 120 years, Johnson & Johnson has marketed talcum powder around the world as a baby powder and for adults to absorb sweat in products like Shower to Shower.

The company has long targeted women to increase sales. "Want to feel cool, smooth and dry? It's as easy as taking powder from a baby," was the text in a common Johnson & Johnson ad from the 1960s.

In the 1970s, the first studies emerged showing that talc was deeply embedded into ovarian cancers.  Johnson & Johnson introduced corn starch alternatives but it continued to offer talc-based products. In 2014 Johnson & Johnson's annual talcum powder sales were estimated at $374 million.

In 2007 Deane Berg, an ovarian cancer victim, hired a law firm named Beasley Allen, to sue the company. Johnson & Johnson offered Berg $1.3 million to settle out of court but she was determined to prove her case. In 2013, a North Dakota court ruled in her favor, resulting in 17,000 new claims for Beasley Allen.

A key witness in Berg's trial was Daniel Cramer of Harvard University who has conducted research into talc and baby powder since the 1980s. He estimates that talc contributes to 10,000 cases of ovarian cancer a year in the U.S.

"We calculated that (Berg) had had more than 8,000 applications of talcum powder. Tests showed the talc was in her ovaries, her endometrium and lymph nodes," Dr. Cramer told Lawyers & Settlements. "Only 25 percent of women develop ovarian cancer before menopause. Deane Berg was premenopausal when she was diagnosed with stage-3 ovarian cancer. She had no family history of the disease, and no other risk factors such as the BRAC1 and BRAC2 gene."

The next major case was Jacqueline Fox, an African-American woman who died of ovarian cancer last October. One of the key documents introduced at the trial was an internal company memo from 1992 that proposed targeting sales at African-American and Latino women to make up for declining sales.

In February, a Missouri jury ordered Johnson & Johnson to pay $72 million to the family.

A third major case of victim Gloria Ristesund is slated to be heard in the same court this month.

The company denies that its talc products have any link to cancer. "We sympathize with the plaintiff's family but firmly believe the safety of cosmetic talc is supported by decades of scientific evidence," Carol Goodrich, a J&J spokeswoman, told Bloomberg. "We have no higher responsibility than the health and safety of consumers and we are disappointed with the outcome of the trial."

The World Health Organization says that talc is "possibly carcinogenic to humans." Talc is banned in Europe but regulations are more lax in the U.S.

Consumer advocates say that it is time for the U.S. Congress to take action. "The fact is, many personal care products on store shelves-products we lather in our hair, rub on our skin, and put in our babies' bathtubs-contain chemicals with known links to health problems, with no warnings at all to consumers," writes Stacy Malkan, co-founder of the Campaign for Safe Cosmetics, in Time magazine. "We also need to change the laws so that consumers and companies have access to the best information to make the most informed choices about the safest products."


AMP Section Name:
Pharmaceuticals