Balchem Corp / BCP Ingredients
Summary
Balchem is a chemical manufacturer that makes health and nutrition products for animal and humans. It was founded in 1967 and is headquartered in New Hampton, New York. One of its biggest subsidiaries is BCP Ingredients, which manufactures ethylene oxide, used in medical equipment sterilization, and choline chloride, which is used in animal feed for chickens and cows. The U.S. Environmental Protection Agency's (EPA) estimates that the excess lifetime cancer risk from ethylene oxide emissions at the BCP Ingredients' plant in St. Gabriel, Louisiana, located in 'Cancer Alley,' an 85 mile stretch of the Mississippi river in Louisiana with over 150 toxic petrochemical plants, was 47 times higher than acceptable limits. The excess lifetime cancer risk from the company's ethylene oxide plant in Verona, Missouri, was 27 times greater than the EPA's stated acceptable limit.
Products
Specialty performance ingredients and products for the nutritional, food, pharmaceutical, animal health, medical device sterilization, plant nutrition, and industrial markets. BCP Ingredients produces choline chloride.
| Top 5 Offense Groups (Groups Defined) | Penalty Total | Number of Records |
| --- | --- | --- |
| safety-related offenses | $230,161 | 6 |
| environment-related offenses | $11,232 | 1 |
(February 4, 2022)
Total Penalties
$241,393 (February 4, 2022)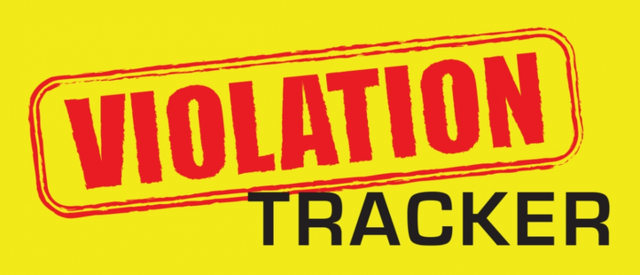 violationtracker.goodjobsfirst.org
Corporate Headquarters
52 Sunrise Park - Po Box 600 New Hampton NY 10958
Most Recent Gross Revenue
$0.877 billion (2022) |
source
Most Recent Net Revenue
$0.109 billion (2022) |
source
Stock Exchange Tickers
NASDAQ: BCPC
Subsidiaries
Note: Most recent list is not always the most complete list.
Croctail Subsidiary Tool using the CorpWatch API - This API extracts the subsidiary relationship information from Exhibit 21 of companies' 10-K filings with the US SEC.
CIK numbers link to SEC database (EDGAR)
Section 21 links to SEC list of companies.
---
Major Projects
Globe Newswire | January 27, 2014
Taminco Corporation (NYSE:TAM) and Balchem Corporation (Nasdaq:BCPC) have reached an agreement to build and operate a choline chloride facility in St. Gabriel, Louisiana, where both companies operate existing production facilities.
CorpWatch is still gathering procurement data for Balchem Corporation at this time.