Cancer Alley: Entergy profile

Image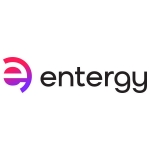 Entergy is an electrical utility company that serves Arkansas, Louisiana, Mississippi, and Texas. Founded in 1913, it currently operates six nuclear power plants and several other energy plants in 'Cancer Alley,' an 85 mile stretch of the Mississippi river in Louisiana with over 150 toxic petrochemical plants. Entergy is infamous for reporting billions in profits while charging customers and the government for cost overruns at its nuclear power plants and for storm damage from numerous hurricanes such as Katrina in 2006, Gustav in 2008 and Ida in 2021. For example, Entergy reported a $923 million profit in 2005, but applied for $592 million in federal subsidies to pay for storm damage from Hurricane Katrina in 2006.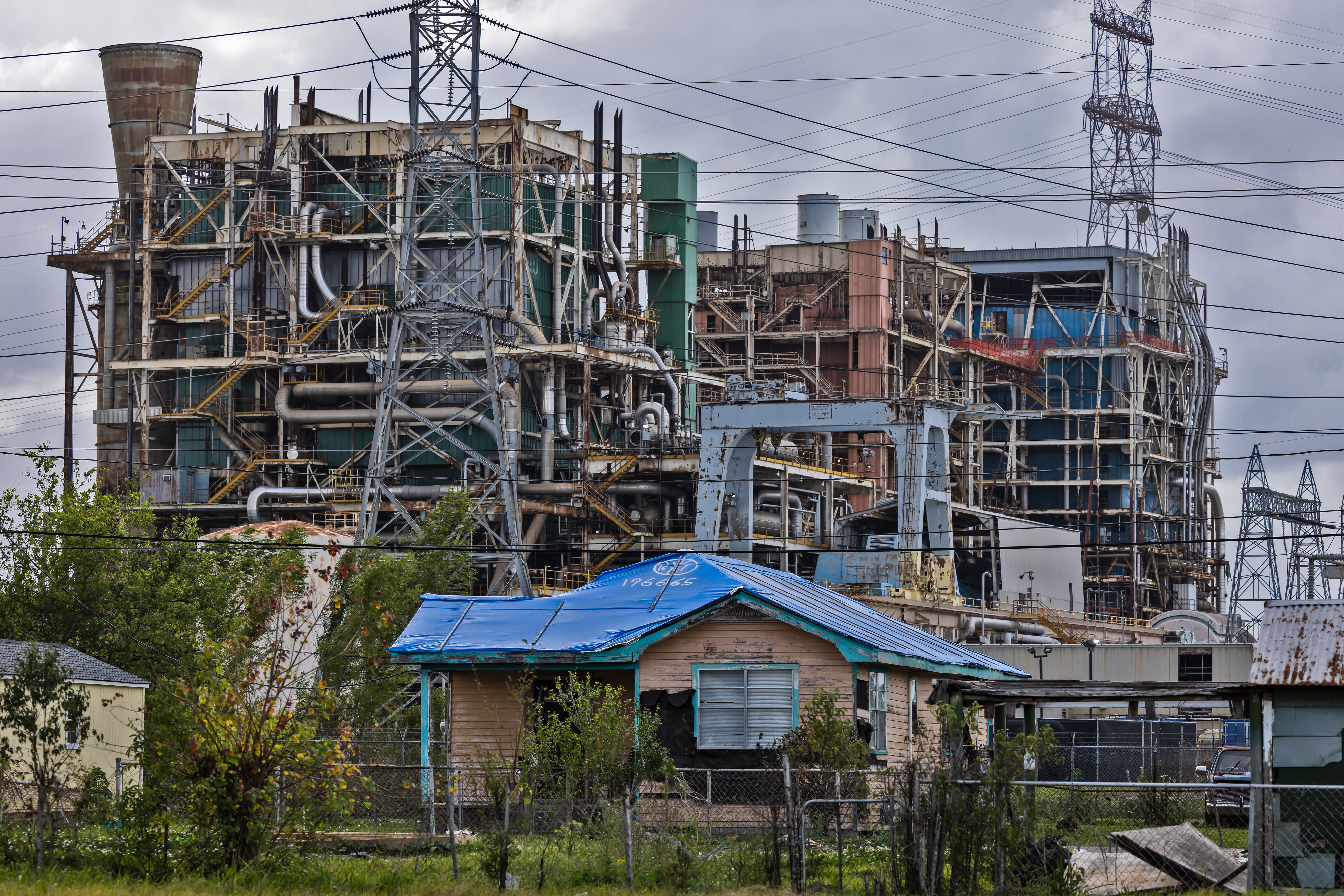 The company has donated millions to climate change skeptics, threatened to sue over renewable energy rules, and lobbied heavily to support nuclear power over the years. It has fought proposals for community power alternatives like rooftop solar panels that would reduce its income. In 2018, Entergy was fined $5 million for using a public relations firm that hired actors to appear at city council meetings wearing t-shirts in support of the proposed gas-fired 128-megawatt New Orleans East power plant and to clap when anything negative was said about solar or wind energy. The New Orleans East power was ultimately approved because Entergy claimed it would provide quick backup power during future hurricanes, however it failed to do so during the 2021 storms.
 
(See the U.S. Environmental Protection Agency's Enforcement and Compliance History Online for Entergy Little Gypsy Generating Plant in Laplace here. Note that auto-display of data from this link may be disabled for some browsers. If so, copy the URL manually into a new browser window to see it.)
In recent years, the company has had to decommission a number of aging nuclear plants in Massachusetts, Michigan, New York and Vermont that were cited numerous times for safety violations including an explosion that caused an oil leak into the Hudson river in New York.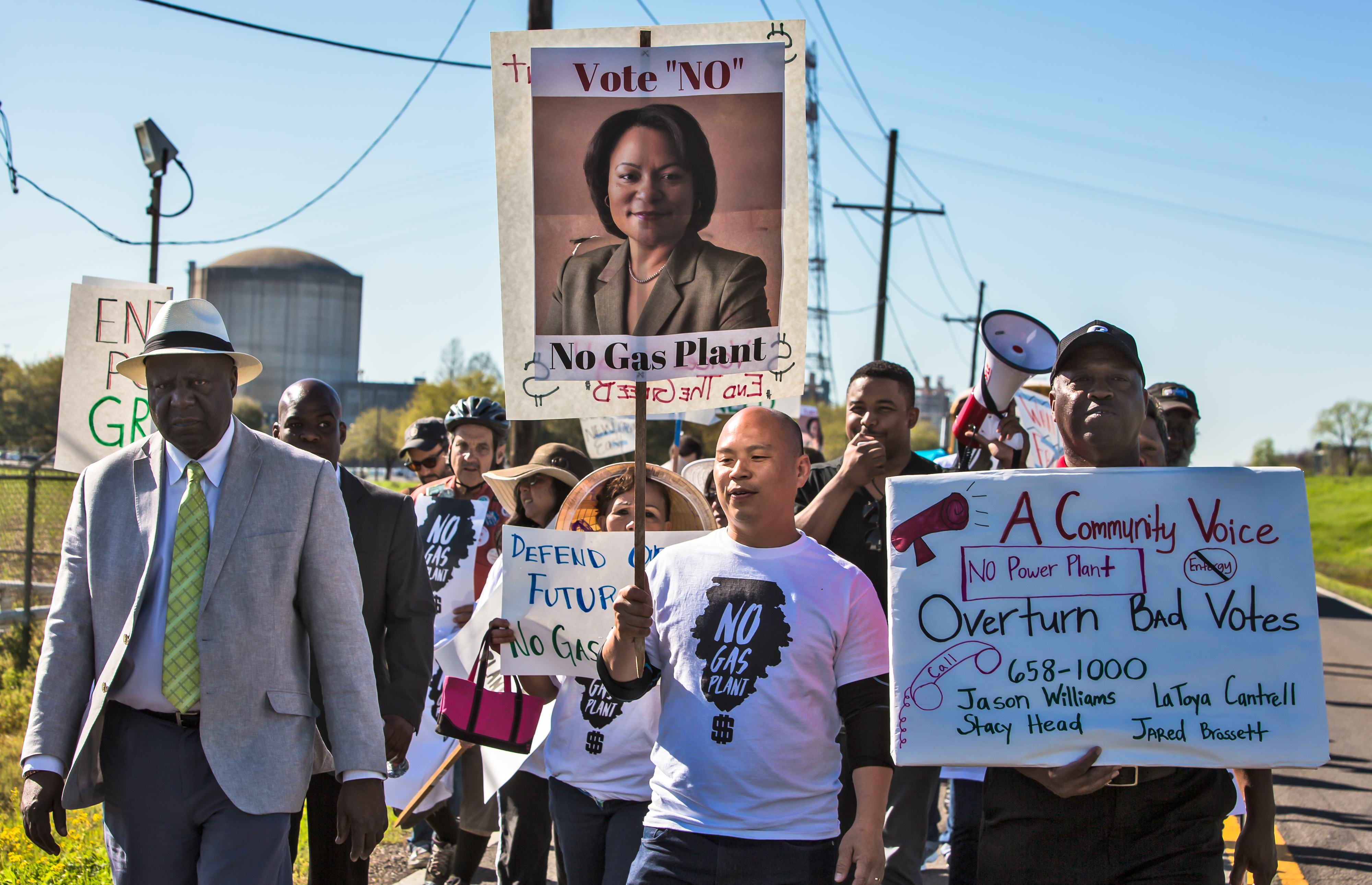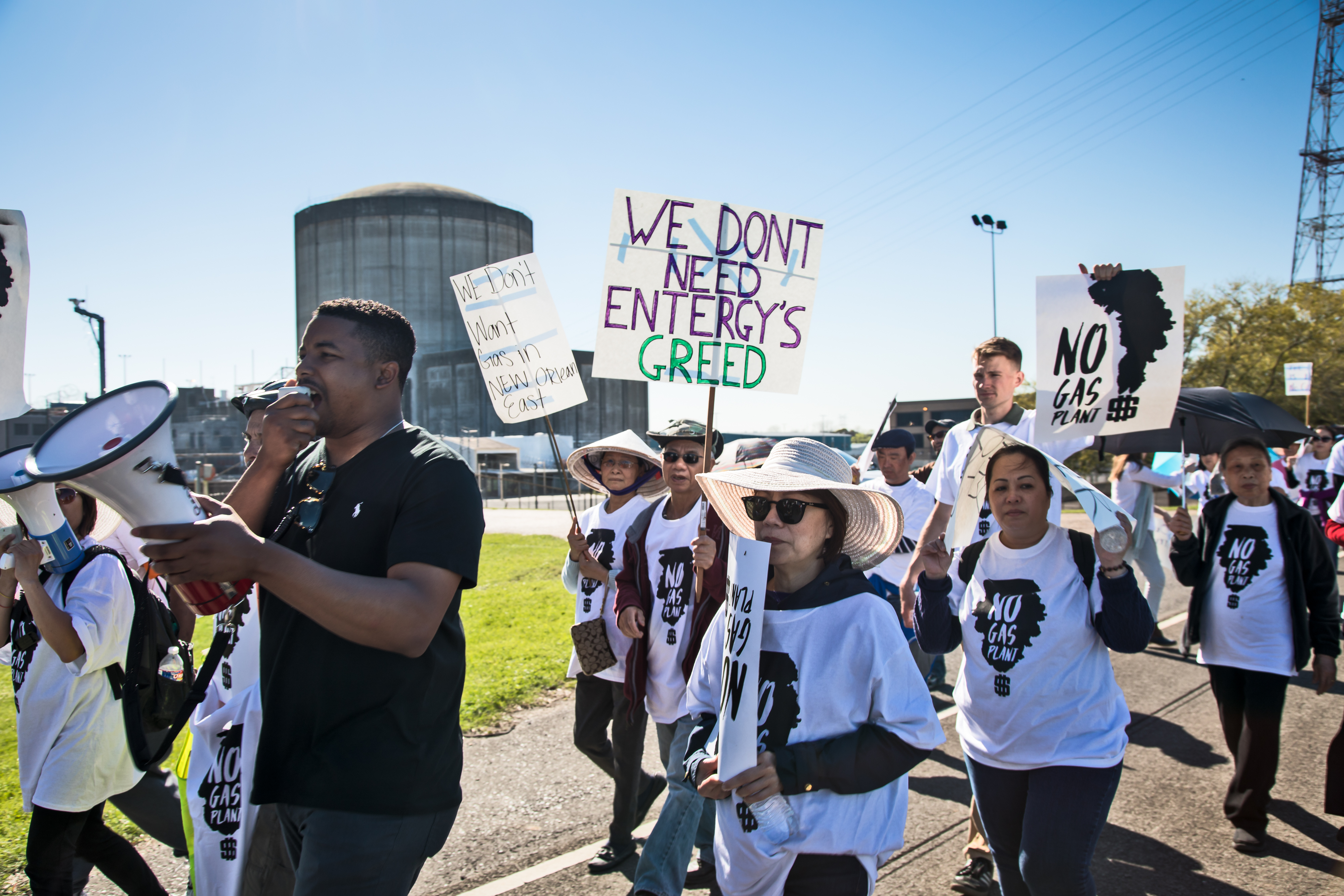 To learn more about Entergy, see the CorpWatch Gulliver profile here. A complete list of CorpWatch's Cancer Alley profiles may be accessed here.
Quick Facts: Entergy
Environmental justice indicators within a one mile radius of Entergy's Little Gypsy Generating plant in Laplace (US EPA, 2022)