Whistleblowers Allege Facebook Deliberately Blocked Australian Emergency Services and Others
Image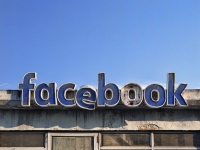 Facebook employees have turned over internal documents to Whistleblower Aid, an NGO in Washington DC, that appear to show that the company deliberately chose to take Australian emergency service pages offline in February 2021 to force the government to water down a law to make Facebook pay for news.
At the time the Australian parliament was poised to vote on a new law that would require Big Tech platforms like Google and Facebook to pay for media outlets for content that appeared on their sites, the first such law in the world. Google struck a deal to make "significant payments" but Facebook chose instead to shut down access to a slew of pages on the night of February 17, 2021.
"Today we made an incredibly difficult decision to restrict the availability of news on Facebook in Australia," Campbell Brown, Facebook's vice president of global news partnerships, wrote in a blog post. "What the proposed law introduced in Australia fails to recognize is the fundamental nature of the relationship between our platform and publishers."
But Australians awoke to discover that a number of non-news pages has been blocked including the Australian Medical Association, the Australian Council on Homeless Persons, Suicide Prevention Australia, the Sydney Local Health District, the Tasmanian government and Health, Fire and Rescue New South Wales.
"They used [their] power in a way that threatened public safety during fire season and in the midst of a global pandemic," said Libby Liu, Whistleblower Aid's CEO, told the Guardian newspaper.
The internal documents, that were first published in the Wall Street Journal, show that Facebook chose to deploy an algorithm that they knew would capture non-news sites, instead of pages that were registered as news websites. "If 60% [or] more of a domain's content shared on Facebook is classified as news, then the entire domain will be considered a news domain," one document declared.
"It was clear this was not us complying with the law, but a hit on civic institutions and emergency services in Australia," an employee who worked on the takedown and asked to remain anonymous, told the Journal.
"We landed exactly where we wanted to -- and that was only possible because this team was genius enough to pull it off in zero time," Brown wrote to other top executives in an internal email that was made public.
"The thoughtfulness of the strategy, precision of execution, and ability to stay nimble as things evolved sets a new high-standard," wrote Sheryl Sandberg, chief operating officer of Meta Platforms, the parent company of Facebook, in another internal email.
Mark Zuckerberg, CEO and founder of the company, responded by praising the "thoughtfulness of the strategy" and "precision of execution."
"The disturbing part of it was how calculated it all was," Reset Australia tech policy director Dhakshayini Sooriyakumaran told InnovationAus.com. "They literally had a team pulled together internally at Facebook for seven months to basically be deployed on this specific project of trying to undermine the code."
"They behaved like bullies, and showed a complete lack of respect for page and group owners who provide content which brings users to their platform," Rachel Chappell from North Shore Mums whose page was forced offline, told the Guardian.
Facebook denies that the takedowns were deliberate.
"When we were unable to do so as intended due to a technical error, we apologized and worked to correct it. Any suggestion to the contrary is categorically and obviously false," Facebook spokesman Andy Stone told the media. "The documents in question clearly show that we intended to exempt Australian government Pages from restrictions in an effort to minimize the impact of this misguided and harmful legislation."
Liu disagrees. "Facebook lied not just to the public but to their own employees, many of whom worked tirelessly to propose solutions to the over-blocking problems we now realize were created by Facebook itself – solutions that were ignored or brushed aside," she said.
Five days after the takedown, Australian politicians agreed to reconsider the law and Facebook restored services to all pages.
Things have not gone quite as planned for Facebook since then. A couple of months later, Frances Haugen, a product manager at Facebook's civic integrity department, leaked tens of thousands of internal documents that showed that the company was fully aware that the site was causing mental problems for teenagers; being used to distribute fake news on vaccines; and stirring up deadly ethnic violence in countries like Ethiopia and Myanmar.
"Facebook has demonstrated, over and over again, it chooses profit over safety. It is subsidizing, it is paying for its profits with our safety," Haugen told CBS News.
Governments around the world have announced multiple investigations and lawsuits into the company, such as the European Commission, U.K.'s Competition and Markets Authority, the U.S. Federal Trade Commission.