Ugandan Villagers Say Chinese Phosphate Mine Cheated Them Over Land Titles
Image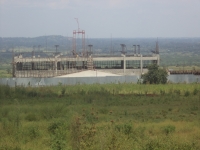 Villagers in Tororo district, Uganda, not far from the Kenyan border, say that Guangzhou Dongsong Energy, a company from China, has conspired with the government to cheat them out of their land titles in order to build a $600 million phosphate mine and industrial complex.

The local community has opposed the development ever since the area was surveyed for minerals by the wealthy Madhvani family of Ugandan-born Indians in 2008. The Madhvanis announced that the region held an estimated 206 million tonnes of minerals and offered to build a mine.

But in late 2014 the Ugandan government spurned the Madhvanis and signed a deal with Guangzhou Dongsong Energy to build the Osukuru Industrial Complex which would include a phosphate and rare earth mine, a fertilizer factory, a steel mill and a power plant worth over $600 million. The company claimed it would create at least 1,000 jobs, produce 300,000 tonnes of phosphate fertilizer and 300,000 tonnes of steel annually, while generating some 1.6 trillion Ugandan shillings ($466 million) in revenue a year.

The planned development could displace as many as 12,000 people in 14 villages located in the 26.5 square kilometers of land that Guangzhou Dongsong has been awarded. The Chinese company obtained a $240 million loan from the Industrial and Commercial Bank of China for the project.

The local community agreed to drop their opposition in exchange for land titles. ABMAK Associates, the lawyers for Guangzhou Dongsong Energy, say that villagers were paid at the rate of 30 million shillings ($8,750) per acre for a 99 year lease.

Some local villagers say that they are pleased with the deal. "Look at my beautiful house. Before it was constructed for me by the Chinese, I was living in a grass-thatched hut," Henry Okwalanga, told a website called ChinAfrica, which described him as 'over the moon' that he finally had a solid roof over his head. ""I have benefited a lot from the project."

But since then, many other locals have come forward to say that they did not understand the terms of the contract that they signed. "When I went in, they opened for me pieces of paper and said you sign here. I first hesitated and asked where the rest of the (project affected) people were, they told me if I don't want the money, I should get out, and if I don't sign my land would be taken by government for free," Rose Tibita told Oil In Uganda, a website operated by Action Aid.

"To my surprise, they have taken our money, our land and no land title has been given to any of us. Why should government connive with an investor to cheat its own people?" Vincent Matano told Oil In Uganda.

The lawyers say that they believe that they did an 'excellent' job of compensating the villagers.

"We are not one hundred percent clean, but this ... should be a case study," Denis Kusasira, the managing partner of ABMAK Associates, told Oil In Uganda. "Even when you do everything well, they [NGOs] will still find something to complain about."

Local politicians say they will take up the villager's cause to negotiate a better deal, such as a short 21 year leave. "I will have to fight for my people. I'm going to raise all these issues with the investor and the ministry and if possible these agreements will be reviewed," Apollo Jaramogi, the newly elected district chairman told Oil in Uganda.