TotalEnergies Carbon Offset Scheme in the Congo Displacing Local Farmers
Image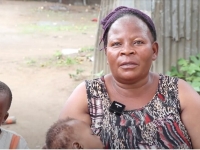 A vast tree planting project in the Batéké plateau of the Republic of the Congo, near the border with Gabon, funded by fossil fuel company TotalEnergies to offset company greenhouse gas emissions, has displaced local communities from using their traditional lands.
Founded in 1924 as the Compagnie Française des Pétroles (French Petroleum Company) with the support of the French government and banks, Total is based in Courbevoie, France, and posted revenues of $238.763 billion in 2022. In 2020, the company projected that its activities produced 41.5 million metric tons of carbon dioxide equivalents.
In November 2021 on the occasion of National Tree Planting Day in the Congo, Total launched a project to plant non-native acacia trees on 40,000 hectares of land in the Lefini land reserve of the Batéké savannah – which is also home to some 400 farming families. The company projects that these trees will capture 10 million tonnes of carbon dioxide over a period of 20 years, which the company says will offset 2 percent of the company's annual greenhouse gas emissions.
"I feel like these people came to kill us on our own land." Pulchérie Amboula, a local cassava farmer, told SourceMaterial, a non-profit investigative journalism organization based in the UK. "We no longer work. With grandchildren and children, how are we going to live?"
SourceMaterial worked with Mediapart, an independent French investigative online newspaper; SkyNews in the UK and Unearthed, Greenpeace UK's journalism project, to interview local farmers who say they were paid as little as $1 a hectare to give the land up against their will.
"Today, populations are crying, and bitterly. And us, our children? We raise them based on our fields. We work, we find money to get them into school," Maixent Jourdain Adzabi, another local farmer told SourceMaterial. "Today, we don't have space to work, they have taken everything."
The company says that the project is a good faith effort to tackle climate change. "TotalEnergies' climate ambition is based on a panel of concrete actions, aiming first to prevent and then to reduce our greenhouse gas emissions, and finally to offset residual emissions," Nicolas Terraz, president of exploration and production at TotalEnergies, said in a news release at the time. "The planting of a new forest on the Batéké Plateaux is a concrete illustration of this approach, complementing all the other priority measures for preventing and reducing TotalEnergies' emissions."
But within weeks of the project's launch, experts denounced it. "I'm very concerned that if this model is replicated, it will present huge risks for food security and livelihoods," Myrto Tilianaki, climate justice advocacy officer at CCFD-Terre Solidaire, a French Catholic humanitarian NGO, told Mongabay, an online environmental news organization. "It feels like this is a new way of placing the problem elsewhere and endangering the lives of countless communities in Africa and Latin America."
Others questioned if the tree planting would really make a difference to global warming. "There is no credible carbon offset project," Jutta Kill, a biologist who advises the World Rainforest Movement, told SourceMaterial. "They all claim to compensate for real emissions that are measurable and verifiable based on a story of what might happen."
The project is being implemented by Forêt Ressources Management (FRM), an engineering company based in Mauguio, France, that claims to develop and manage sustainable uses of tropical rainforests around the world. FRM projects that the acacia will produce 160,000 cubic meters per year of commercial wood products in 20 years time.
Meanwhile, Total, is quietly also looking to drill for oil in the 4,000-square-kilometre Nouabale-Ndoki National Park in the northwest of the Congo, which is home to forest elephants and western lowland gorillas. (Total has been working in the Congo since 1968, to both explore for oil and to sell refined petroleum, is currently operating a number of offshore oil fields in the country: Moho Nord, Moho-Bilondo, Nkossa, Nsoko II, Sendji and Yanga.)
And the Congolese government is eager to support a massive expansion of oil drilling – indeed it tagged Total in a video posted to Twitter – to auction off more oil exploration licenses in the country.
"The [Batéké] project is an egregious attempt to greenwash Total's major contribution to climate change, and conceals likely serious local ecological and social damage," writes Simon Counsell, former director of Rainforest Foundation UK.