Sun Pharma, India's Biggest Drug Producer, Violated Manufacturing Rules
Image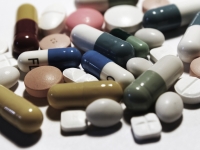 Sun Pharma, India's biggest drug manufacturer, has been sent a warning letter about violations of manufacturing regulations at its Halol plant in Gujarat by the United States Food and Drug Administration (FDA). Indian companies supply as much as 40 percent of the drugs sold in the U.S.

The violations cited were based on a surprise inspection of the plant in September 2014. The FDA observed six specific violations including microbiological contamination of drug products that were advertised as sterile; cleanliness of floors, walls, and ceilings in aseptic processing areas; failure to routinely calibrate equipment used in the manufacture, processing, packing, and holding of drug products.

"Your quality system does not ensure the quality, safety, and effectiveness of your drug products," wrote Thomas Cosgrove, the FDA's director of the Office of Manufacturing Quality, in the warning letter dated December 17.

This is not the first time Sun Pharma has been warned about Sun Pharma's Halol facility. "Your firm frequently performs 'unofficial testing' of samples, disregards the results, and reports results from additional tests," Michael Smedley, deputy director of the Office of Manufacturing Quality, wrote in a letter dated May 7, 2014. "For example, during stability testing, your firm tested a batch sample six times and subsequently deleted this data."

While the warning letters do not ban Sun Pharma from exporting existing drugs, it has slowed down approval of new ones. For example, this past September, the company has its license to manufacture Elepsia XR, an anti-seizure drug, pulled because of problems at the Halol plant.

The company claims that it is fixing the problems identified by the FDA. "Maybe it is our inadequacy in terms of sharing with the FDA the remediation that we have done," Dilip Shangvi, managing director of Sun Pharma, said in a conference call earlier this month. "We may have to augment some of the remediation and do a few things differently. In the next few days we will have a better understanding."

The company has also been subject of consumer complaints. Last year a U.S. customer found anti-epilepsy tablets mixed in with generic diabetes medication, forcing the company to recall 2,500 bottle batch.

The citiations issued to Sun Pharma are by no means unusual - 39 Indian pharmaceutical plants have been suspended from export manufacturing after FDA visits. (The U.S. government employs full time inspectors in Mumbai and Dehli)

For example, this past October Novartis was cited for violations of manufacturing practices last year at its Turbhe and Kalwa sites after FDA inspections.

And in 2013, the FDA fined Ranbaxy, another Indian company, $500 million for selling subpar drugs.

The Indian drug manufacturing industry has also come under fire from the European Union after French inspectors found flaws in clinical trials conducted by GVK Biosciences, a company based in Hyderabad, leading to hundreds of drugs tested in India being banned from sale and manufacture.

Even Indian industry bodies have started to express concerns. "While at times, the FDA gets into minute details, which have more to do with cumbersome procedure rather than quality, we need to get our own house in order by way of continuous skilling of regulators at national and state levels in sync with the best global practices," D. S. Rawat, the secretary general of the Associated Chambers of Commerce and Industry of India, told the media. "However much we may wish otherwise, pharma sector is and will always remain one of the most regulated sectors all across the world for the sake of public health."

AMP Section Name:
Pharmaceuticals