Potash Cartel Causes Friction Between Russia and Belarus
Image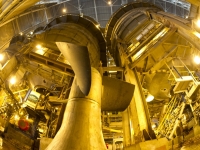 A clash between Belaruskali and Uralkali - the global potash exporters from Belarus and Russia respectively - almost destroyed a global cartel that has artificially kept prices of fertilizer as high as $400 a ton in international markets.

Belaruskali and Uralkali together with Canpotex - a Canadian consortium consisting of Agrium Inc. from Calgary, Mosaic Corporation of Minnesota and Potash Corporation from Saskatchewan - currently control as much as 70 percent of the $22 billion international market for potassium nutrients widely used by farmers to help grow crops.

The crisis began when Uralkali suddenly pulled out of joint venture with Belaruskali in late July, causing the price of potash to plunge to $300 a ton and threatening the Belarussian economy - which relies on potash exports for a fifth of the national budget.

"This effectively brings about a transformation of the entire potash industry, shifting it away from what has been a de facto duopoly," wrote Matthew Korn, an analyst at Barclays Plc in New York.

Belarus retaliated by arresting Vladislav Baumgertner, the CEO of Uralkali, when he came on a visit to the country, and charging him with abuse of power and embezzlement, which carries a potential sentence of 12 years in prison.

The crisis was partially resolved when Russia's federal Investigative Committee officially agreed to conduct a criminal probe into Baumgertner.

Mining potash costs $62 a ton in Russia, over $100 in Canada and the U.S. and close to $240 in Europe, according to Uralkali estimates. The market price was around $100 in 2004 but then rose to as high as $900 in 2008 during the food price crisis. That year, the Canadian consortium was slapped with a lawsuit for overcharging buyers and violating the U.S. Sherman Act. Prices dropped steeply soon after but remained above $400 until August of this year.

Earlier this year U.S. District Judge Ruben Castillo approved an agreement with the companies to settle the 2008 lawsuit for $97.5 million with Uralkali paying out $12.75 million.

But Diana Moss of the American Antitrust Institute and Robert Taylor of Auburn University say that is not sufficient, given that the mining companies have been fixing prices of potash for over a century. "Fines are simply a cost of doing business," they wrote in a recent paper. "Considering the long history of international fertilizer cartels, legislation should consider establishing a corporate equivalent of 'repeat offender' status as well as civil fines and criminal penalties for executives that are sufficiently large to deter anticompetitive behavior."

The recent drop in potash prices should help Asian farmers who spend as much as half their production costs on fertilizers. China is the world's largest buyer of potash but India, the country with the second largest population in the world is in fourth place partly because farmers cannot afford to buy it. With the fall in prices demand in both countries is expected to rise, especially as China is a major producer of pork which relies on potash-intensive feed crops.

However, potash extraction, like most mining, has a serious impact on the environment such as potential land subsidence, depletion of local water supplies and the contamination of local farmland and groundwater with salt. New mines in countries as far flung as Thailand and the UK have come up against local protests.

AMP Section Name:
Food and Agriculture