Orpea Groupe Raided Over Allegations of Mistreatment of Eldercare Home Residents
Image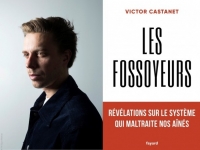 French investigators raided the headquarters of the Orpea Group in Puteux, just outside Paris, as well as multiple eldercare homes operated by the company, in response to a new book titled "Les Fossoyeurs" ("The Gravediggers") that alleged that residents were being mistreated.
The revelations have become a national scandal for the Orpea Group, the second largest operator of eldercare homes in Europe. Founded in France by Dr. Jean-Claude Marian in 1989 it has operations in 22 countries including 15 in Europe as well as countries as far flung as China and Uruguay. Across the world, it owns 1,114 facilities and more than 111,801 beds. In 2020, the company's revenue was €3.9 billion and it declared a profit of €467 million, despite the pandemic.
Victor Castanet, the author of Les Fossoyeurs, interviewed over 250 people for his book that was published by Les Editions Fayard in late January. He described a system of special treatment of important clients like the relatives of politicians, journalists and wealthy people, while rationing out diapers and food to other residents of the homes.
For example one employee said that management at Les Bords de Seine home in Neuilly-sur-Seine ordered staff to provide no more than three diapers a day to residents. (The monthly fees at Les Bords de Seine start at €6,288 per month.)
Castanet, who is a freelance writer, says that both he and his sources were "pressured and threatened." "Halfway through the investigation, via an intermediary, a proposal was made to see if I would stop my work for €15 million," Castanet told BFM TV.
"These revelations are absolutely shocking, upsetting," Emmanuel Macron, the president of France, was reported to have said, according to Gabriel Attal, his spokesman.
Two government agencies - Inspection Générale Interministérielle du Secteur Social (IGAS) and Inspection Générale des Finances (IGF) - have opened inquiries into the company. The company has also hired two independent auditors - Grant Thornton and Alvarez & Marsal - to look into the allegations.
"We formally reject all of these accusations, which we consider to be false, outrageous and prejudicial," Orpea said in a statement to the press.
While Castanet's book has struck a chord, the problems at Orpea's eldercare homes have been widely known for some time. Family members of residents of Orpea homes in Neuilly-sur-Seine as well as in Boissise-le-Roi, Le Mans, Niort, Schiltigheim have been publicizing similar concerns since 2015 while union activists at the General Confederation of Labor (CGT) and UNI Global Union have also been highlighting the problems at the Orpea Groupe in Belgium, France, Germany and Poland.
Today Les Fossoyeurs has become the best-selling book in France with over 72,000 copies sold.
"I thought this would be a national scandal but I didn't think there would be such a shockwave or that so many families would get in touch with me," Castanet told the Financial Times.
However, Yves le Masne, the CEO of Orpea, appeared to have been aware of the possibilities since he sold €590,000 of stock when he received Castanet's list of questions last July. At the time, company shares were worth €107.85 but after the book came out, the shares plunged to below €40. le Masne was fired immediately after the book was published.
Meanwhile Orpea has also been in the news recently for its use of irregular employment contracts exposed by Investigate Europe and Mediapart just before Les Fossoyeurs was published.
Union activists and whistleblowers say that Orpea routinely hired temporary staff on lower salaries under the excuse that they were needed to replace a permanent employee on leave. However, according to multiple whistleblowers, the permanent employees were fictional.
Dominique*, a former Orpea employee, told the reporters that she created such contracts to replace France R., a former employee. "I must have used her name between 200 and 300 times." At one point, four temporary employees were hired at the same time to replace France R.
This system was confirmed by Noémie*, another Orpea employee, "The management told us to create 'fictitious cycles' in the software to integrate temporary workers into them. They could even refuse us contracts if we didn't put in the names of people who had left," she told Investigate Europe and Mediapart.
Orpea told the reporters that "there have never been (…) false employment contracts", nor "fictitious employment within the company. The staff hired on fixed-term or permanent contracts are all declared and paid."
* Dominique and Noémie are pseudonyms to protect the identity of the employees.