Gilead Avoided $10 Billion In Taxes On Over Priced Hepatitis C Drugs
Image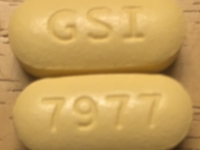 Gilead Sciences Inc., a California based pharmaceutical company, has avoided paying $10 billion in taxes by moving its patents to Ireland. This is despite the fact that one of its most profitable drugs was developed with U.S. taxpayer money, according to a new report from Americans for Tax Fairness (ATF).

"It's a stunning example of what's wrong with the U.S. tax system," Frank Clemente, ATF executive director, told Bloomberg. "Congress should stop this assault on the American people's health and pocketbooks."

Sofosbuvir, a treatment for hepatitis C, was developed by Raymond Schinazi, an Egyptian-born scientist with funding from the U.S. Department of Veterans Affairs and the U.S. National Institutes of Health. The ATF report estimates that Schinazi was personally paid $2.7 million for his work. Pharmasset, Schinazi's company, which held the patent to Sofosbuvir, was acquired by Gilead in 2011. Soon after Gilead began to market Sofosbuvir under the brand name of Sovaldi.

Today, Gilead charges U.S. customers $84,000 for a full 12 week course of Solvadi even though the actual manufacturing costs are estimated to fall somewhere between between $68 and $1,400. Gilead also sells a combination drug package known as Harvoni at $94,500 for a full treatment.

One of the biggest buyers of Gilead's products is the U.S. government which spent over $5 billion on the company drugs in 2014. The government purchases, however, covered just three percent of 700,000 hepatitis C patients who are eligible for government assistance. To buy enough of the drug to treat all potential patients in the U.S., who could number as many as 3.9 million, would cost as much as $268 billion at the prices charged by Gilead.

At the same time that Gilead started marketing Solvadi in 2013, the company also came up with the idea of "domiciling" its patents in Ireland in order to benefit from a more beneficial tax regime. As a result of the move Gilead paid an estimated $10 billion less in taxes on its 2015 profits of $21.7 billion effectively making a 55 percent profit on sales, even after paying taxes.

To add insult to injury, Gilead also took a $1.3 billion tax deduction last year by issuing stock options to its executives as part of their pay.

The Washington based Center for Tax Justice says that these arrangements are not unusual. "Gilead Sciences is just one of many," they wrote in a blog post on their website. "Multi-national pharmaceutical companies are some of the most egregious corporate price gougers and tax dodgers in the world, charging exorbitant rates for lifesaving drugs and circumventing countries' tax codes."

Members of the U.S. Congress are outraged at both the tax dodging as well as the sky high prices. "We don't need research to know this about drug effectiveness: an unaffordable drug is always 100 percent ineffective," Lloyd Doggett, a Democratic member of Congress from Teaxas and chair of the House Prescription Drug Pricing Caucus, said in a press release.

But the stock market has sent the company's share price soaring to four times the book value when it bought up Pharmasset five years ago. "Wall Street is all charged up. There really hasn't been any pushback yet on cost," Barry Werth, the author of "The Antidote," a book about Kalydeco, told the New York Times. When asked why the company charged so much for the drug, Werth said simply: "Because they can."

Ironically, Gilead sells Sovaldi for much less outside the U.S.. including in Ireland. A full course in the U.K. costs $57,000 and just $900 in Schinazi's native Egypt.

"Egypt's example shows the power of a public health approach and its large scale," Stefan Wiktor, the director of the World Health Organization's global hepatitis program, told Bloomberg. "One of the reasons they were able to negotiate a lower price is because they have a big program."

The company defends its pricing policy. "Gilead's global pricing model is based on a country's ability to pay," says Gregg Alton, executive vice president of corporate and medical affairs at Gilead.


AMP Section Name:
Pharmaceuticals