Drugs Tested By GVK Biosciences Banned From European Union
Image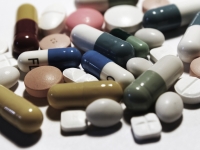 Hundreds of drugs tested in India have been banned from sale in the European Union after French inspectors found flaws in clinical trials conducted by GVK Biosciences, a company based in Hyderabad. The Indian government has threatened to take legal action against the ban under international trade rules.

GVK Biosciences is a "contract research organization" - essentially a subcontractor hired to conduct research for the medical industry. With global annual spending in this field exceeding $100 billion, pharmaceutical companies have found it cheaper to outsource trials of new medicines to contractors in developing countries like China and India where labor costs are lower. However, many health professionals have expressed concerns that not all contractors meet the rigorous standards required in order to ensure scientific accuracy.

In May 2014, investigators from France's Agency for Medicines and Health Products Safety examined nine bioequivalence trials (which are used to compare generics with brand name drugs) conducted by GVK Biosciences and discovered that some employees had regularly swapped electrocardiogram (ECG) results of patients and healthy individuals.

"The falsification of these ECGs was performed by at least 10 different individuals," Sabine Jülicher, the head of medical authorizations at the European Medicines Agency (EMA) wrote in a letter to Outsourcing Pharma. "The systematic nature of the falsifications of electrocardiograms, the extended period of time during which they took place and the number of members of staff involved highlight critical deficiencies in the quality system in place (and) raise questions as to the acceptability of the clinical part of all other bioequivalence trials performed at that site in support of marketing authorisations applications."

In January the EMA recommended that the authorization of many generic drugs tested by GVK Biosciences be suspended. Out of 1,000 drugs that the EMA examined, some 300 were found to have other supporting data but 700 were listed for removal.

The company appealed to the Indian government which stepped in to the fray.  "The European agencies have suspected the clinical trials on grounds that are absolutely flimsy. Not just GVK, but the companies for which the clinical trials were done, which include several multinationals, have given a plethora of evidence to show that there was no manipulation," Rajeev Kher, the Indian commerce secretary told the Hindu newspaper in April. "If there is no response soon, India will be constrained to take commercial or legal action against the countries at the World Trade Organization."

The Indian government threats went unheeded. In July 2015, Ladislav Miko, the acting head of the European Union's Health and Consumers directorate signed a two year ban on drugs tested by GVK Biosciences starting August 21.

GVK Biosciences has received qualified support from the U.S. Food & Drug Administration (FDA) which is a client of the company. "We can confirm that GVK has conducted clinical studies used to support FDA's approval of drug products. FDA's subsequent inspection in September 2014 did not reveal systemic issues that affect the safety or efficacy of drug products subject to pending applications or products approved in the U.S," a spokesperson told the Wall Street Journal. However the FDA "agrees that non-compliance with good clinical practices is a serious concern and we support E.U. members states' actions regarding studies submitted to European authorities," they added.

"Even after multiple appeals, a deeper scientific dialogue was not undertaken," Manni Kantipudi, GVK Biosciences's CEO told reporters. "We will continue to work with the government of India and our customers to help resolve this."

But new business for GVK Biosciences' clinical division dried up following the controversy despite the company's offer to re-do trials for free. Media reports suggest that the company is now considering selling off its clinical research business which GVK Biosciences says only contributes 10 percent of revenues.

Meanwhile other Indian contract trial organizations have also recently come under scrutiny. Quest Life Sciences in Chennai was issued a notice of concern by the World Health Organization earlier this month after the international body found workers falsifying results for a clinical study of different AIDS drugs.

The Indian Pharmaceuticals Export Promotion Council estimates that the impact of these negative findings could top $1 billion a year in losses for Indian business.

AMP Section Name:
Pharmaceuticals