Big, Easy Money: Disaster Profiteering on the American Gulf Coast
Disaster Profiteering on the American Gulf Coast
Image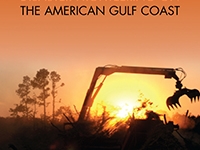 Disaster profiteers make millions while local companies and laborers in New Orleans and the rest of the Katrina-devastated Gulf Coast region are systematically getting the short end of the stick, according to a major new report from the nonprofit CorpWatch.

A CorpWatch analysis of FEMA's records shows that "fully 90 percent of the first wave of (the post-Katrina reconstruction) contracts awarded - including some of the biggest no-bid contracts to date -- went to companies from outside the three worst-affected states.  As of July 2006, after months of controversy and Congressional hearings, companies from Louisiana, Mississippi and Alabama had increased their share of the total contracts to a combined 16.6 percent."  The CorpWatch analysis shows that more federal reconstruction contracts have gone to Virginia and Indiana - usually large, politically connected corporations -- than to any of the three Katrina-devastated states.

The CorpWatch report also exposes abusive "contracting charge pyramids" where the companies doing the actual reconstruction work often get only a tiny (and insufficient) fraction of the taxpayer money awarded for projects and widespread non-payment of local companies and laborers, including what has been alleged to be the deliberate and systematic exploitation of immigrant workers, including undocumented individuals.

"One year after disaster struck, the slow-motion rebuilding of the Gulf Coast region looks identical to what has happened to date in Afghanistan and Iraq. We see a pattern of profiteering, waste and failure - due to the same flawed contracting system and even many of the same players" says CorpWatch Director Pratap Chatterjee. "The process of getting Katrina-stricken areas back on their feet is needlessly behind schedule, in part, due to the shunning of local business people in favor of politically connected corporations from elsewhere in the U.S. that have used their clout to win lucrative no-bid contracts with little or no accountability and who have done little or no work while ripping off the taxpayer."

"Big, Easy Money" report author Rita J. King said:  "The devastation of the Gulf Coast is tragic enough, but the scope of the corporate greed that followed, facilitated by government incompetence and complicity, is downright criminal. Sadly, disaster profiteering has become commonplace in America. Well connected corporations are growing rich off of no-bid contracts while the sub-contractors - the people who actually perform the work - often do so for peanuts, if they get paid at all."
Click here to see key findings, get quick facts, read the text version or to download the report.

For more information, call Patrick Mitchell at the Hastings Group, +1 703 276 3266 or pmitchell[at]hastingsgroup.com

Pratap Chatterjee, +1 510 759 8970 (mobile phone) or +1 510 271 8080. Email: pratap[at]corpwatch.org

For community organizers and experts in the field, please see http://www.katrinaaction.org/experts

ABOUT CORPWATCH

This is the third in a series of CorpWatch reports on major reconstruction projects done in the last five years covering Afghanistan, Iraq and now the Gulf Coast of the United States.  CorpWatch Director Pratap Chatterjee authored "Iraq, Inc.," the first book look at the U.S. occupation after the initial 12-month period. CorpWatch's Afghanistan report titled "Afghanistan, Inc." was released in May 2005.
To learn more: Iraq, Inc. http://www.corpwatch.org/article.php?id=11583
Afghanistan, Inc. http://www.corpwatch.org/article.php?id=13518


CorpWatch investigates and exposes corporate violations of human rights, environmental crimes, fraud and corruption around the world. We work to foster democratic control over multinational corporations by undertaking original cutting-edge research and reporting on companies' behavior and impacts in the United States and across the globe. We complement this investigative journalism with public education, network-building, and media activism, working in strategic coalitions to support campaigns that promote peace and sustainability by making the public and policy makers aware of the need for stronger corporate regulation and monitoring, and to catalyze efforts to tackle offenders.

AMP Section Name:
War & Disaster Profiteering
4 WP Issues Library
21 Reconstruction
106 Money & Politics
176 War Profiteers Site
185 Corruption
187 Privatization
208 Regulation