In major victory for environmental justice activists, court revokes Formosa Plastics' air permits in Louisiana's "Cancer Alley"
This is #20 in our series of Instagram infographics on resistance against corporate power. (September 30, 2022)
Click here to see the full post on Instagram. A text version can be seen below.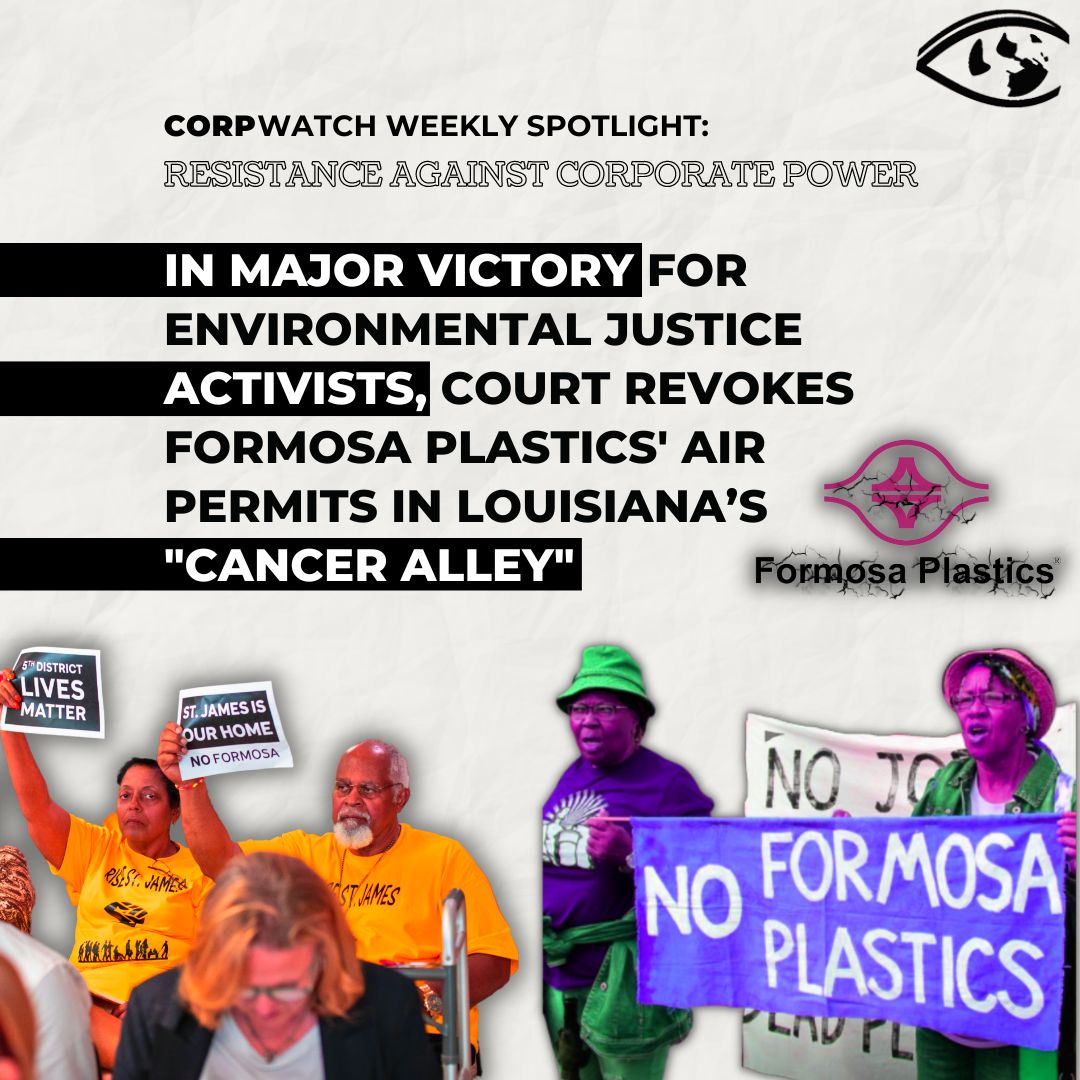 Text by Elena Rogozenska. Design by Elisa Emch. Layout: Paula Reisdorf.