Image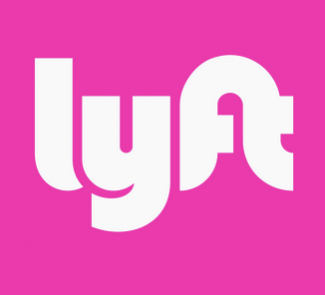 Image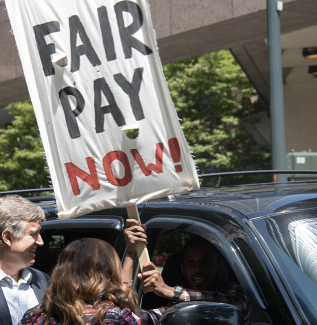 Products
Ride sharing services.
| Top 5 Offense Groups (Groups Defined) | Penalty Total | Number of Records |
| --- | --- | --- |
| employment-related offenses | $28,950,000 | 2 |
| consumer-protection-related offenses | $590,000 | 3 |
(August 20, 2021) 
Total Penalties
$29,540,000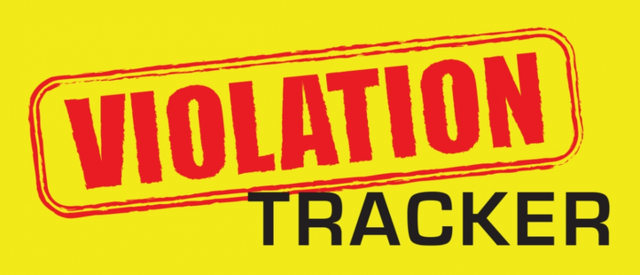 violationtracker.goodjobsfirst.org
Videos & Podcasts
Major Investigations
Emma Platoff | Boston Globe | August 23, 2021
By the end of this month, the office of Massachusetts Attorney General Maura Healey must determine the constitutionality of a proposed ballot question that would allow Uber, Lyft, Instacart, and DoorDash to continue classifying their drivers and deliverers as independent contractors, not employees, while granting ....
Nancy Asiamah, Chris Lisinski, SHNS, Jodi Reed | WWLP | March 29, 2021
Attorney General Maura Healey's lawsuit against Uber and Lyft will continue after a judge on Thursday denied the ride-hailing companies' request to toss the case, keeping in play the chances of an industry-shifting ruling about driver classification.
Ryan J. Farrick | Legal Reader | February 14, 2021
Uber drivers and other gig workers have filed a new lawsuit against California's recently-enacted Proposition 22, a referendum-approved law that lets rideshare companies continue treating their workers as independent contractors rather than employees deserving of additional benefits.
Tyler Sonnemaker | Insider | January 27, 2021
A federal court handed Uber drivers in California a small victory on Tuesday, allowing them to proceed with some parts of their class action lawsuit over employment benefits they claim the company owes them.
Tyler Sonnemaker | Insider | August 5, 2020
The heated legal battle between California and ride-hail giants Uber and Lyft ratcheted up another notch this week with the state's labor commissioner announcing that she plans to take the companies to court over their classification of drivers.
Employment Practices
Kari Paul | The Guardian | July 21, 2021
Hundreds of Uber and Lyft drivers have joined other app-based workers across the US for a day-long strike to protest against poor working conditions and demand the right to organize.
Nicole Karlis | Salon | August 6, 2020
On Thursday, the state of California urged a state judge to issue a preliminary injunction that would require Uber and Lyft to classify their drivers as employees, which they have failed to do despite California legislators passing a law last year that would require them to do so in order to improve the livelihoods of gig workers.
Greg Epstein | Tech Crunch | August 22, 2019
If you're like me, chances are good you just distractedly clicked on this article while scrolling through your feed in, or while waiting for, a Lyft. Maybe, like me, you need that app to get to back-to-back meetings in different locations today, as you're well on your way to at least a 60-hour workweek between the various things you do.
Abrar Al-Heeti & Andrew Morse  | C net | July 19, 2019
The protest, which took place at Uber's headquarters, comes as California considers legislation that could affect their employment status
Corporate Headquarters
185 Berry St #5000, San Francisco, CA 94107
Most Recent Gross Revenue
$2.365 billion (2020) |
source
Most Recent Net Revenue
$ -1.753 billion (2020) |
source
Stock Exchange Tickers
NASDAQ: LYFT
Major Procurement Contracts
CorpWatch is still gathering procurement data for Lyft Inc. at this time.