US: Lockheed Martin Is Hired to Bolster Transit Security in N.Y.
Image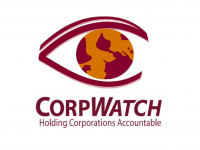 The Lockheed Martin Corporation, a company best known for military hardware like warplanes, missiles and antitank systems, was formally awarded a three-year, $212 million contract today by the Metropolitan Transportation Authority to create a surveillance and security system for its sprawling subway and bus system, along with its two commuter railroads and nine bridges and tunnels.
Under contract extensions, Lockheed Martin, which prevailed over two other consortiums of military contractors to win the work, could continue to maintain the system through September 2013. The total program could cost hundreds of millions of dollars.
The authority also announced that on Monday, it would request proposals from telecommunications concerns to build a wireless network in underground subway stations that would allow cellphones to be used. The proposals are due on Oct. 12.
Previously, the authority had suggested that building such a network would be too costly and risky. But officials said that they had decided that the ability to use cellphones would ultimately improve safety by allowing passengers and workers to call 911 operators, not to mention family and friends, in emergencies.
The authority's decision to hire military firms to create a security system is a fateful step in its counterterrorism efforts, which have proceeded haltingly since the Sept. 11, 2001, attacks.
For the past 18 months, the authority has meticulously surveyed its universe of existing security devices, which include thousands of closed-circuit television cameras, many of them antiquated or even obsolete. It produced reams of specifications and ultimately narrowed down the bidders to three teams, which submitted final proposals on July 22.
The authority's executive director, Katherine N. Lapp, cautioned that there was no fail-safe way to prevent a terrorist attack, but she and her security director, William A. Morange, hailed Lockheed Martin's approach of relying on extensive electronic surveillance, backed by a dense computer network.
Mr. Morange, a longtime city police commander before he joined the authority, said Lockheed Martin had experience "in complex and fast-moving environments" and expertise in "command, communications and control infrastructure."
"We understand the need for immediate action that will protect the M.T.A. operations yet expedite the movement of people and goods throughout metropolitan New York," said Judy F. Marks, executive vice president of Lockheed Martin's Transportation and Security Solutions unit, based in Rockville, Md.
Lockheed Martin will oversee the work of a half-dozen partners, including SYSTRA Engineering, a transportation engineering company in Bloomfield, N.J.; the Intergraph Corporation, a software and data management firm in Madison, Ala., and the Cubic Corporation of San Diego, a transportation and military business that helped establish the MetroCard system in the subways in the 1990's.
Other companies on the team will include Lenel Systems International, a security technology company based in Rochester; Arinc, a transportation communications firm in Annapolis, Md.; and Slattery Skanska, a unit of the big Swedish construction firm Skanska.
While the computer systems are being set up, Lockheed Martin will have already begun installing 1,000 cameras focused on particularly sensitive or critical sites in subway stations and elsewhere. The cameras, which can zoom and pivot, will be centrally controlled and cost about $1,200 each.
The authority and Lockheed Martin showed off a bank of video screens that will be part of a new computer-aided dispatch system. They demonstrated how officials could respond to two scenarios.
In one, a person tries to enter a secure facility using an expired electronic access card; the computer detects the attempt to enter and directs officials to send a security officer to check out the situation.
In the second scenario, a briefcase is left behind on a busy Midtown subway platform. As the camera beams live images of passengers moving about, software can differentiate the moving people from the motionless package, sending off an alert that a suspicious object has been left unattended.
The system has its limits though. The cameras cannot determine whether a suspicious object has been left behind in a garbage can, for example. The authority has begun to reduce the number of trash cans in subway stations, but has decided not to eliminate them altogether, as has occurred in London and Washington, because of the need to keep stations, trains and tracks clean.
The deal is by far the biggest spending commitment so far in the authority's counterterrorism program, which has been hobbled by delays but was given new urgency after the London transit bombings last month. The authority's board approved a $591 million security plan in 2002, but as of last month, it had spent only a fraction of that sum. Now, officials say, most of the money will be committed or spent by the end of this year.
From 2001 to 2003, under the authority's former security director, Louis R. Anemone, officials conducted extensive reviews of potential threats, developed a list of especially vulnerable targets and began talks with a specialized Army unit.
After Mr. Anemone was fired in May 2003, in a dispute not directly related to security, the talks with the Army fell apart because, the authority said, the Army demanded too much control. For much of the last year, the entire security effort seemed to lose steam. But the authority's desire for military expertise has apparently endured. Lockheed Martin, which has 135,000 employees, works mostly with the Defense Department and does not have extensive experience in transit security. Its Transportation and Security Solutions business unit, which will lead the work in New York City, was created in June 2003.
"What Lockheed Martin does as a systems integrator is identify the best expertise and technology for the task at hand, and we bring that to the customer," a company spokeswoman, Anna DiPaola, said.
Several officials at Lockheed Martin - including Don Antonucci, the president of Transportation and Security Solutions, and Mark D. Bonatucci, a program director there - took part in the talks between the Army and the authority. They will now participate in overseeing the contract.
The unit, which has 2,200 employees, has focused on aviation, maritime and border issues. It has worked extensively for the Federal Aviation Administration, the National Archives and Records Administration, the Census Bureau and other federal agencies.
The deal, unlike most of the authority's contracts, has not been extensively discussed in public. The authority requested proposals from contractors on May 6, and bids were due on July 22. Three bids were submitted, according to the authority's spokesman, Tom Kelly.
The only official to discuss the request for proposals so far is Ashok Patel, program manager for security at M.T.A. Capital Construction, which handles big building projects, who was made available to reporters on July 11, four days after 56 people died in bombings in London.
At the time, Mr. Patel said this would be the first of two such contracts to be awarded. The second phase will involve measures to "harden" security throughout the transit system, he said, declining to specify a timeline.
The Lockheed Martin unit has been hired by the governments of Albania, New Zealand and Uzbekistan to work on air-traffic management or air-defense systems, according to its news releases. It has also worked on projects to visualize the location of aircraft at Spokane International Airport, in Washington, and to protect the facilities of the National Security Agency, the cryptologic and counterintelligence organization.
"All these defense firms have already, since the cold war, been diversifying," said Bruce Hoffman of the RAND Corporation, a research organization. "The public expectations for security are so high now that even avenues that may not have been pursued before have to be investigated."
Dr. Hoffman, an expert in counterterrorism, cautioned that neither cameras nor sensors would necessarily stop a determined attacker.
"One has to guard against over-optimism that there's one technological solution that will render us safe from terrorism, but we'd be foolish not to harness proven military technologies in a civilian environment."
 
AMP Section Name:
War & Disaster Profiteers Campaign
9 Lockheed Martin
23 Private Security
24 Intelligence
124 War & Disaster Profiteering